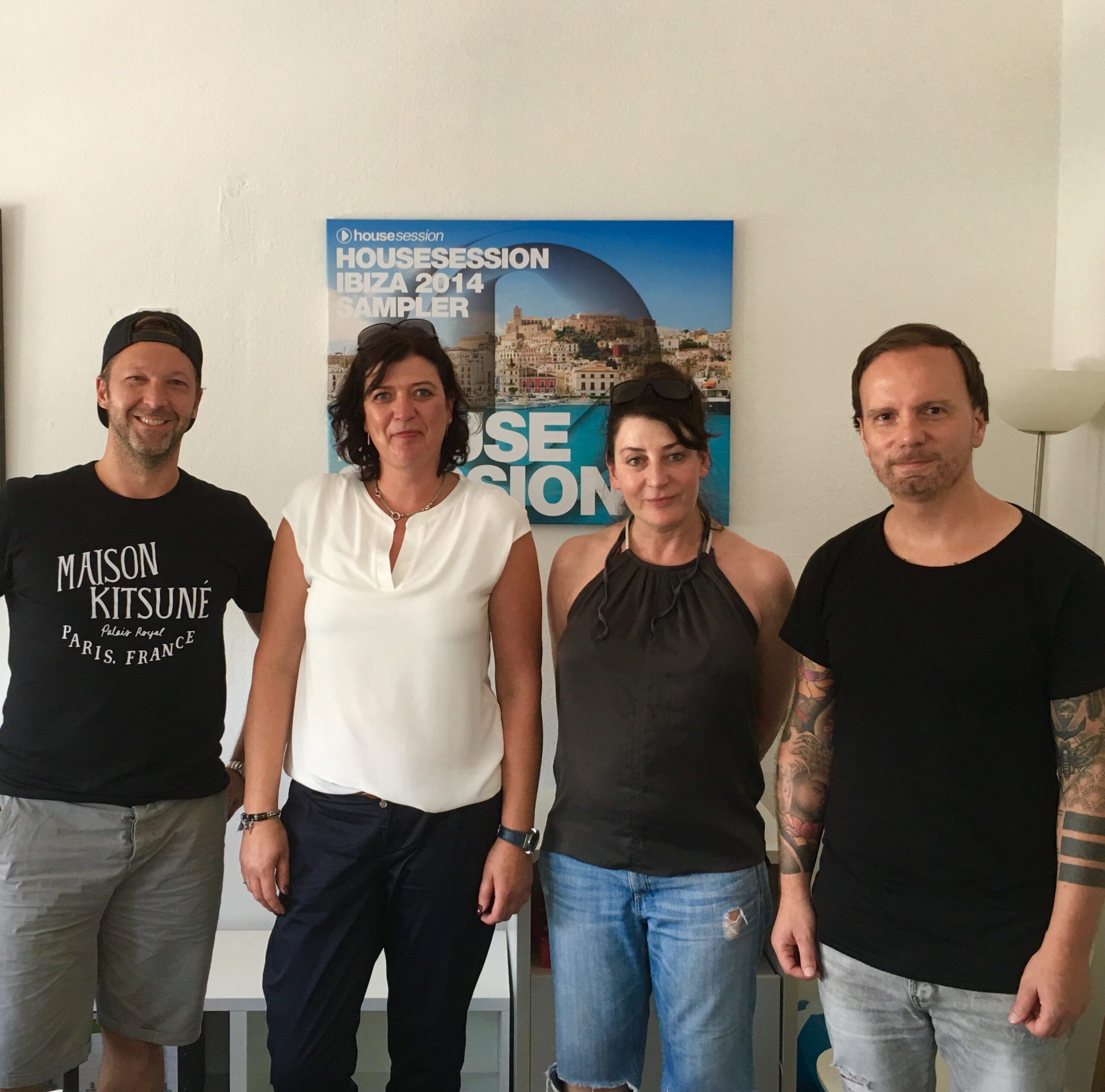 Housesession cooperates with Tiger Records
Legendary label Tiger Records now is part of the Housesession label-group.
On July 6th, 2017, the CEOs of Housesession GmbH, Markus Hägele and Jochen Lämmle, signed an exclusive five-year-cooperation with Andrea Engels and Silke Kai Schramm.
From now on the Stuttgart based company is accountable for the relaunch and continuation of highly distinguished Tiger Records, which was founded by Gottfried Engels and counts as one of the most influential labels of the country with top-class artists such as Martin Garrix, Tujamo, Spencer & Hill, Plastik Funk, Paffendorf, Fragma,Bellini, Fedde Le Grand, Yello, Sander van Doorn, Bingo Players, Alex Kenji and many more.
In addition to operating several labels, the Housesession GmbH is successfully working the field of the creation and distribution of digital compilations and also as provider of labelmanagement services.
Quote Markus Hägele: "It's a great pleasure to have closed this deal after long negotiations. The relaunch and continuation of Tiger Records is an exciting task we will approach with high motivation in order to bring Tiger Records bat to the top. Of course we are feeling honored by the shown trust in us as exclusive partner for the future of Tiger."
On the picture from left to right: Markus Hägele (CEO Housesession GmbH), Silke Kai Schramm, Andrea Engels, Jochen Lämmle (CEO Housesession GmbH)