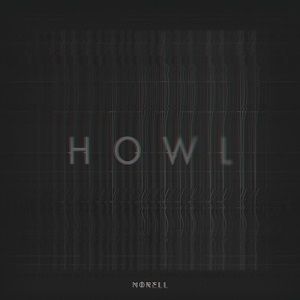 Noréll - Howl
Copenhagen's fiery newcomers Noréll seek to provoke and inspire with the primal pop debut 'Howl', dropping July 8, via No3 Records, co-written by one of the year's hottest Scandi-pop artists and fellow label signee KIll J.

Buoyed by a brash channel of pounding bass, crackling synths and vocalist Maríe Louise's bold, distinctive voice, 'Howl' exudes all the elements of a stunning pop song and stands as a shining example of how the Scandinavian electro scene continues to thrive.

A series of chance encounters in Copenhagen's Østerbro district found producers Nichlas and Viktor enamored with Maríe Louise's distinctive voice, after they struck up an instant affinity for electro music and large, explosive melodies. By swiftly delivering on these musical sentiments, with a track that effortlessly evokes complex and contrasting feelings of aggression and fragility – across a mere three minutes – the trio has produced a powerful first impression.

Maríe Louise elaborates on how these raw emotions transmit through the lyrics in the aptly titled song:

"They portray the wild erotic side of humans and their pursuit of satisfaction. 'Howl' deals with the consequences of acting on your primal instincts. Putting your own needs and desires before everything else and the vulnerability and self-loathing that often follows once you've satisfied them."

Taking inspiration from their roots in Hip Hop and Chicago House Viktor and Nichlas produced "Howl" in their top floor apartment in Østerbro Copenhagen, setting the contemplative track to the backdrop of grinding bass lines and punchy beats that fall between artists like The Japanese House, Psychemagik, and BANKS.

Already standing toe-to-toe with a plethora of musical heavyweights such as Robyn and Seinabo Sey, this fiery and distinctive trio are set to cause a stir.