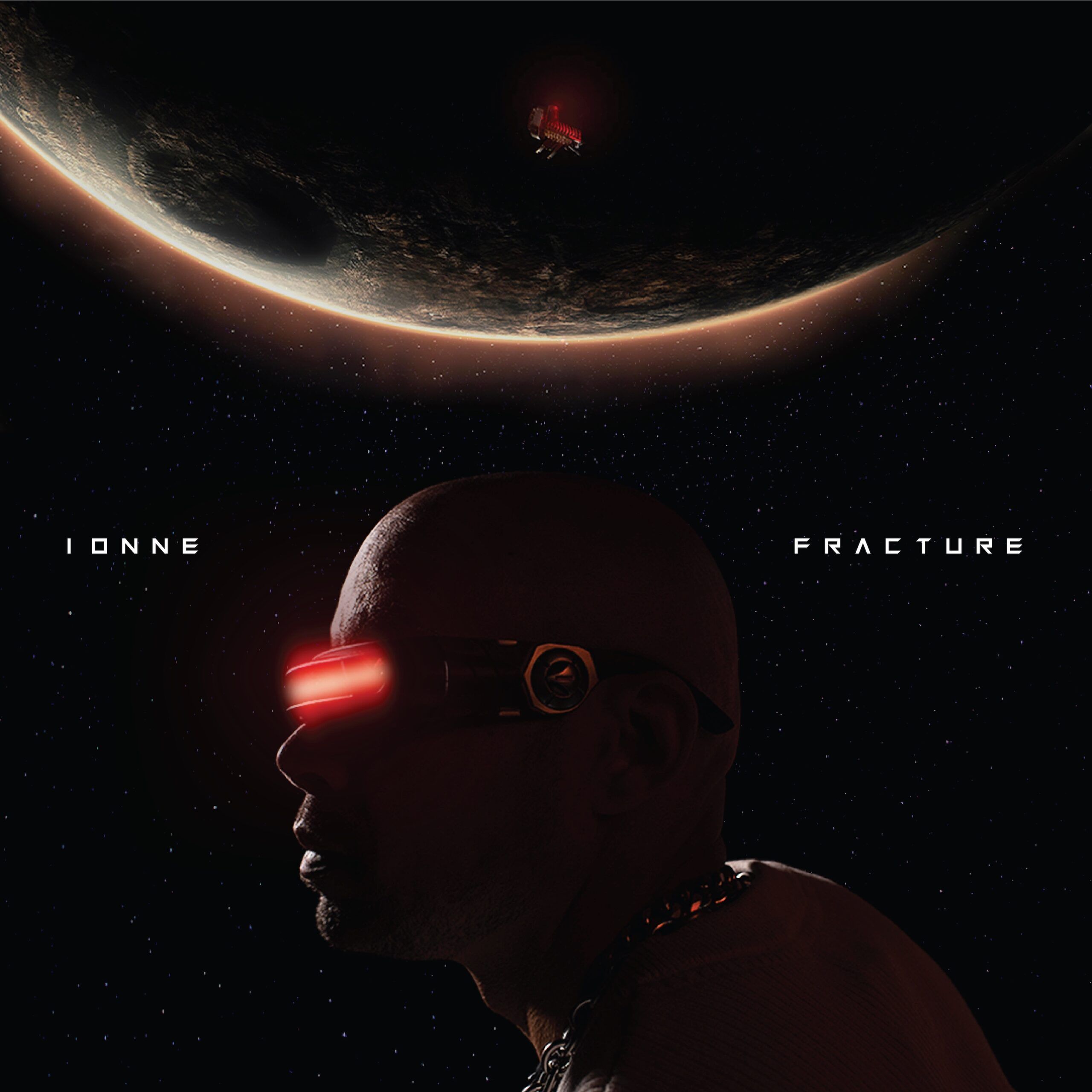 Human Creativity Expressed Electronically on Ionne's Album Fracture
"Human Creativity Expressed Electronically" is the mantra that has always defined Ionne's songwriting and production, which he takes to the next level in his new full-length album, 'Fracture'. The 11 tracks on 'Fracture' are an eclectic journey packed with powerful beats and are about how systems that we put our faith in—religion, government, family—break down, and how we might rethink and reconstruct them. "The album is designed to create a common space musically, a raw and vulnerable space lyrically for people to connect, and dance, and experience change," he said.
Fracture opens with ''Burn'', a sonic metaphor for time-space travel that immediately captivates the listener and creates the perfect setup for ''Human'', the track that immediately follows it. The notes on ''Human'' travel through synthetic beats and EDM tones.
There is an intentional blending of genres throughout the album. On "The Last Time" you can hear Ionne blend elements of rock and classical music. It's a song that was originally written in the early 2000s (released in 2010 under the artist's real name Maurice Harris) and reworked with heavier, darker instrumentation.
"Fall apart
Look at what it's done to you
Like the last time
Break my heart
Smile if I'm still hurting you
Like the last time"
The lyrics, which are about a romantic relationship going sour, also produced a potent metaphor for the fracturing of social structures that the album examines.
A rock theme, reminiscent of Depeche Mode's 1990 hit "Policy of Truth," carries into Ionne's ''Falling Satellites'', which keeps a conversational tone the entire time, and culminates with a catchy chorus that captures the album's message and otherworldly electric guitar patches that become a signature of the album.
With its interesting combination of sounds that propel the beat ahead with appealing arpeggios and captivating, trance-like rhythms, "The Fray" is a thumping blend of synths and EDM elements that catches you off-guard with its classic Above and Beyond-ish energy.
"Mess" invokes Ionne's trademark experimentalism. The song starts as an atmospheric descent into melancholic territory – with heavy metallic rhythms, and overwhelming staccato-like edits – but then picks up halfway through, becoming airier and more hopeful. The result is bittersweet with a haunting message for those who can hear it through the flanging out-chorus: "We both reached for the knife."
"Acid & Wine''' balances precariously between psychedelic and sequential, impressive technically, due to its many layers. The kick and snare, arguably the simplest elements of the track, are its lifeblood and give an otherwise ambient tune a solid and memorable structure.
"Ephemera," which tells the story of a cyborg sent on a mission outside of space and time to find a version of mankind that had survived hardships, is a smashing four-on-the-floor mover with heavy bass and catchy riffs that drive the song onward. The entire album began with the cyborg story, Ionne explained, and the narrative was taken up by visual artists The Collective NHV, serving as the album's overall visual concept and cover design.
On "The Fall", a more alternative U2-like tone is set right away with the rock-sounding ballad in which Ionne sings of a collapsing society, carried by an electric guitar, reverb-heavy electric and sparse percussion that is built on a catchy hook and beating with raw heart.
Although "Me Alone" bears many of Ionne's telltale production cues, the words and music were originally written by the artist's sister, Adrienne Harris, a nurse who managed a COVID ward at the height of the first wave of the pandemic. Like much of the album's material, the song's lyrics could be interpreted in multiple ways, but here references like "unmask to take a breath / a no one's there" give a clear view to the song's underlying story.
On album-closer "A Reason to Believe", though, the tone shifts from a melancholy mood to a brighter one, to great effect. The track has an Afro-Caribbean flare that complements the sunnier and more hopeful lyrics but still somehow fits in with the genre-bending mashup of synthpop, rock, and EDM in the song list.
'Fracture' may be the strongest work of storytelling from Ionne, who claims to express himself more freely through synths and software than the piano he was trained on. The album explores the irony of using digital technology to create something that is emotionally stimulating. Human creativity expressed electronically.
'Fracture' was released on September 30, 2022 on 5015 Records. All tracks were written and performed by Ionne, except on "Me Alone" written by Adrienne Harris and performed by Ionne.