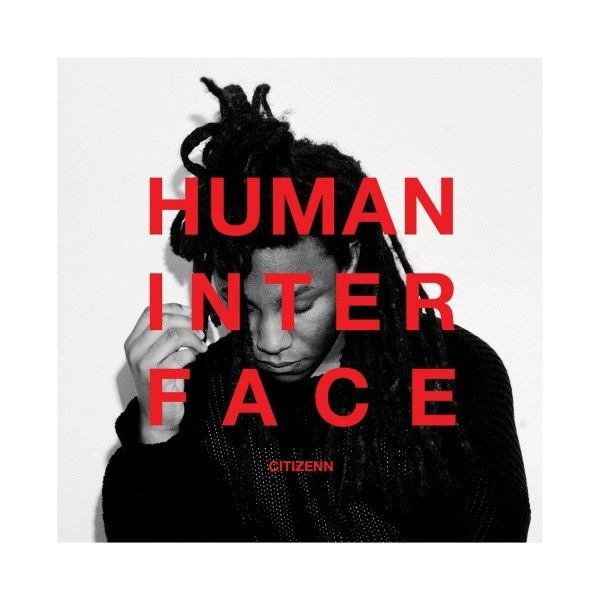 Citizenn - Human Interface
Awarded the title of DJ Mag's 'Breakthrough DJ' in 2013, Citizenn has won favour across multiple disciplines for his retro-futurist style. A film director in a former life, his affinity with working with technology led him to this first album, inspired by the direction it was taking humanity.

"I wanted to explore this idea of humanity infusing with technology, we have become completely dependent upon it to survive,' explains Laurence AKA Citizenn, 'The western world's obsession with augmenting our natural abilities runs deeper than moving things quickly or getting us into space, it allows us to manifest complex ideas and emotions in an artistic context. Each track on the record is based on a particular theme of human emotion or technological/mechanical attribute, and it's relation to the world of electronic music. I've dug deep to conceptualise each track to this format and attempted to create a journey through my influences, both musical and cinematically."

The title track cracks the album into a dystopian tone, before tracks like 'Infatuation', 'Control' and 'Gone' welcome in warmth with R&B-tinted smooth vocals, layered over textured beats that sit safe with artists such as Scuba and James Blake. As the record progresses, Citizenn's recognisable sci-fi house synths and effortlessly approachable classic beats surface in first single, 'Tied', and tracks including 'Lacefront' and 'Shutters' take a bow to the ground-breaking sounds of the late eighties and early nineties.

Honest and rapid moments allude to a future vision in 'Oh Bongdage' and 'You Are' as the record edges forward to its conclusion, whilst vocal slices delivering subliminal messages are a constant throughout. "Aisha has one of the most amazing thinking minds I know. She and I came up with multiple scenarios and ways of expressing them through her vocal contributions. I also worked with a vocalist called Py, another great mind and voice who is instantly cinematic and can evoke so many different feelings with her tones."

Starting his musical life as a drummer, Laurence Blake's Citizen alias didn't come into play until after a successful career in video directing, working with the likes of Aluna George and Little Boots. "With film and the visual arts I was able to present impossible scenarios and environments, narrative-led or pop-culture heavy responses to subject matter. The music, which came later has allowed me to go one step further than I ever was able to with film."

The whole record is visual, creating a vivid landscape that only an artist familiar with the details of more than one creative medium could deliver, with themes and textures that use both digital and analogue synthesis, and human oral and physical input. "The first versions of the record almost had no gaps or pauses at all, like some kind of blackish grey tapestry. Over the course of this path I began to understand the music I was making more, where these ideas were coming from and how I was applying it to the original concept and learned that nothing in life is linear/binary, even technology deviates from it's programmed functionality."

"It's been an affirming process and I have grown and allowed myself to be truly personal with the machines I use. In essence: the original concept of the record has become a self-fulfilling journey of self awareness and ownership."

Citizen has had releases on Kerri Chandler's Madtech label, Waze & Odyssey's Street Tracks and London-based Love Fever Records. He recently added an 'n' to his name and appeared on 2020 Recordings with a stellar Hercules & Love Affair remix.

Crosstown Rebels started their mission in 2003 powered by a modern electronic canon spearheaded by Damian Lazarus. The label has inspired countless unforgettable dance floor moments and nurtured many universally adored music makers including Jamie Jones and Art Department. Soon to be entering its twelfth year at the forefront of future-moving dance music, Crosstown Rebels remains the electronic pioneering force of the past decade. With artist albums from Lazarus himself and Skream on the horizon, Citizenn is in good company on the ground-breaking imprint.