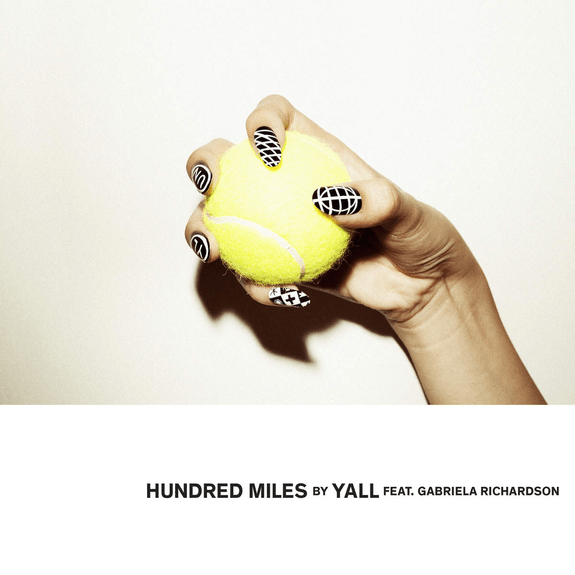 YALL - Hundred Miles
Having already gained major airtime across some of Europe's most influential radio stations over the last few months, the surprise hit that came out of nowhere, 'Hundred Miles' by YALL now has its very own official video!

Originally featured in an advert for the clothing line, Desigual, 'Hundred Miles' spread like wildfire throughout mainland Europe upon release and has already racked up over five million hits on Spotify alone.

Featuring Barcelona-based singer, Gabriela Richardson, the music and visual collective, YALL, have created something truly special with 'Hundred Miles.' The melodic and bassy grooves pair up effortlessly with strong harmonic synths that have resonated with listeners all over Europe, where the track has already charted in the French and Spanish top 10.

The official music video lands us in Barcelona and mirrors the energetic tone of the track perfectly, as we see cheerleaders dancing in and around some of the city's most beautiful sporting venues.

The mysterious Catalan collective of three graphic-designers-turned-producers have seemingly come out of nowhere with 'Hundred Miles' but it's clear the trio have big plans for the coming year. Never ones to rest on their laurels, YALL announced that they will be playing their first overseas festival in the form of EDC Mexico in February 2016, and they have promised many more dates are set to be announced soon. Stay tuned to YALL's socials as they continue on their upward trajectory.