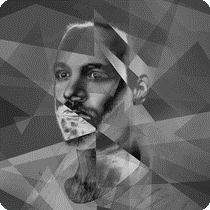 Julian Maier-Hauff - Not Yet Begun Feat R0T0M0D
With his first release Julian Maier-Hauff heads musically back to the future: A symbiosis of analogous electronics and acoustic instruments, both played and sequenced live. The studied jazz trumpeter combines the world of synthesizers and drum computers with trumpet, saxophone and Fender Rhodes, which allows him to create his unique sound.

The track "Not Yet Begun (feat. R0T0M0D)" is the first EP's centerpiece and its melodious melancholic highlight, featuring vocals (R0T0M0D) and flugelhorn (Julian Maier-Hauff).