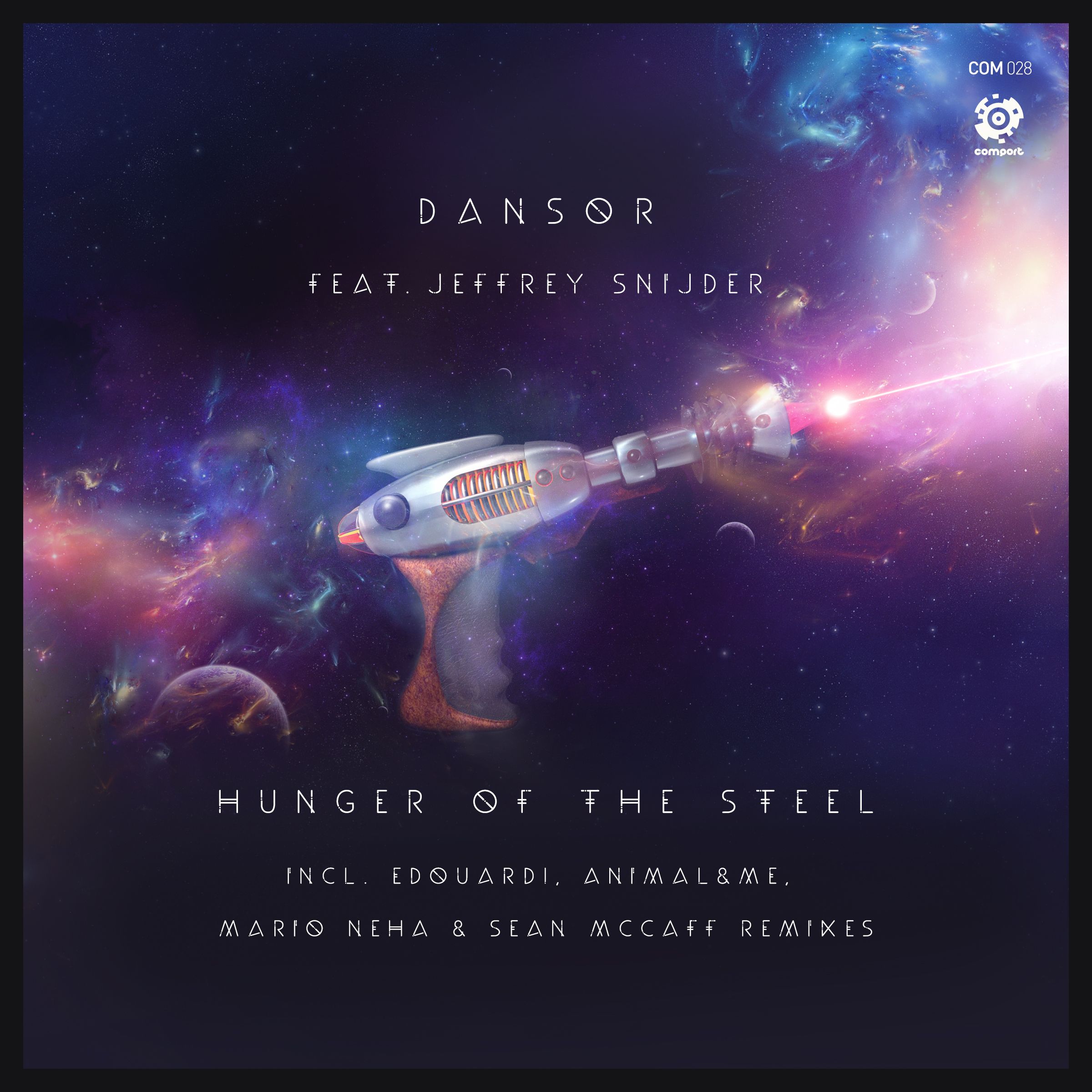 Dansor - Hunger Of The Steel (Remixes)
Following her debut album released earlier this year, DJ-producer-live act Dansor rereleases 'Hunger Of The Steel' with remixes from Edouard!, Animal & Me, Mario Neha and Sean McCaff.
Dansor has released on the likes of Tulipa and Nervous, not to mention Comport Records where she dropped her 'Theory Of Love' LP back in February. From the album, 'Hunger Of The Steel' sees the Netherlands based artist team up with singer-songwriter Jeffrey Snijder, who she won ADE's Demolition contest with, for a varied production featuring a medley of organic instruments that garnered support from the likes of BBC Radio 6's Nemone.
Up first on the package, Katermukke artist Edouard! remolds Dansor's 'Hunger Of The Steel' into a low-slung house track geared for the dancefloor featuring sultry synths and soaring atmospherics. Known for releasing on Popof's FORM imprint, Animal & Me's remix is then more stripped back in comparison, combining melancholic violins with subtle nuances before erupting into a metallic hook.
Inyan Music's Mario Neha adds a sci-fi element to his rendition as dystopian bleeps and whirrs operate on top of the original's chopped and looped bassline before Sean McCaff concludes the package with a production implementing echoing effects and samples.
Dansor 'Hunger Of The Steel (Remixes)' drops on Comport Records on 21st July 2016.
Tracklist
Hunger Of The Steel (Original Mix)
Hunger Of The Steel (Edouard! Remix)
Hunger Of The Steel (Animal & Me Remix)
Hunger Of The Steel (Mario Neha Remix)
Hunger Of The Steel (Sean McCaff Remix)