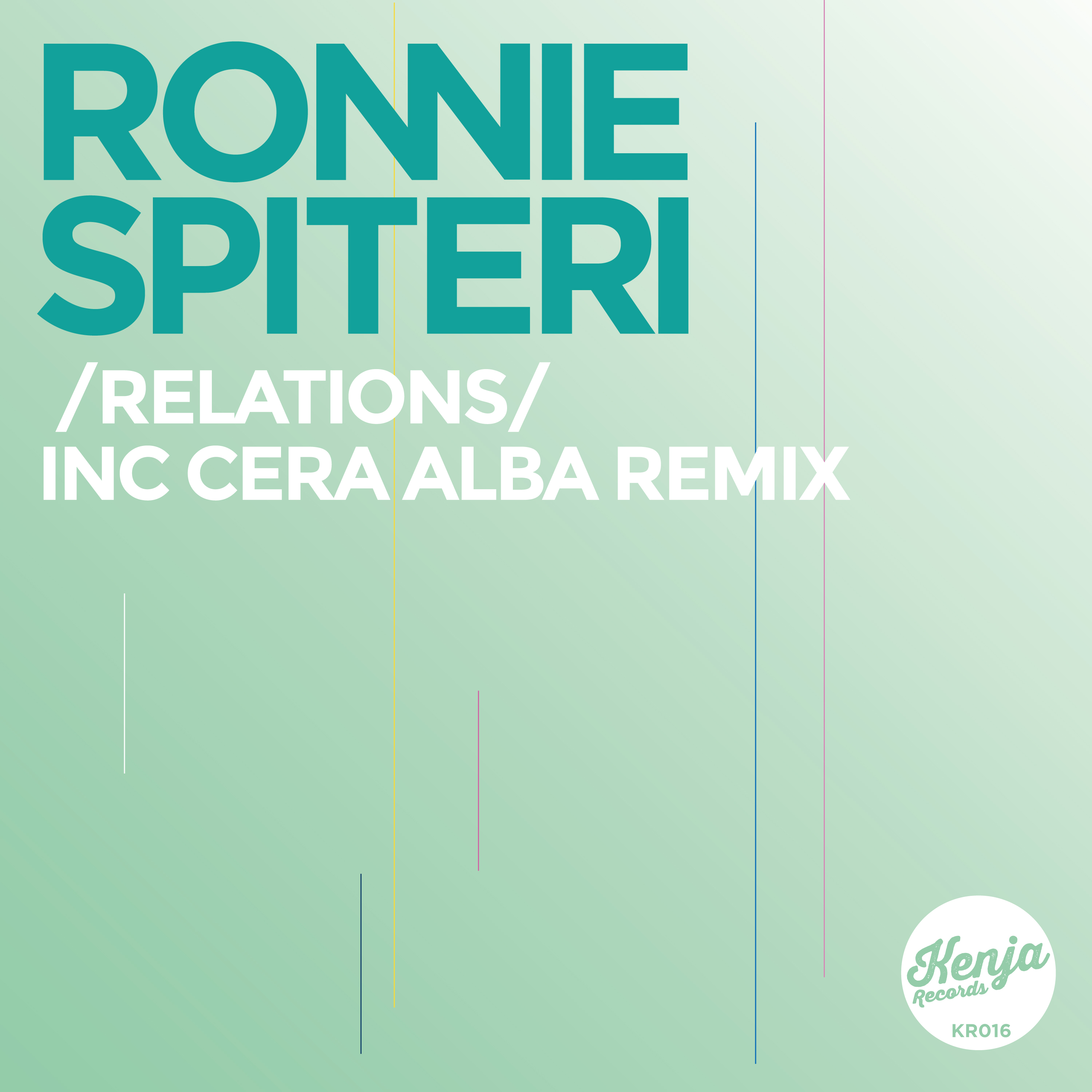 Ronnie Spiteri - Relations EP (inc. Cera Alba Remix)
Ronnie Spiteri lines up a pair of thudding house tracks on his label Kenja Records with Hot Creations, Moon Harbour and VIVa MUSiC producer Cera Alba providing the remix.
Releasing on S-Man's Undr The Radr, Darius Syrossian's Do Not Sleep and Mark Knight's Toolroom, Ronnie Spiteri's rise has been enviable to say the least. Born and bred in Southampton, Spiteri has been involved in electronic music for the majority of his life as his father used to promote illegal raves whilst Ronnie was growing up. Launched in 2015, Kenja Records is a platform for releasing his own music and has quickly matured into a destination for robust club-ready cuts.
Produced with the dancefloor in mind, 'Rumours' demonstrates animated percussion, chopped vocal murmurs and mesmerising effects throughout. Likewise 'Relations' is built with the intention of getting crowds moving but its looped atmospherics and subtle melodies formulate a more low-slung groove. Concluding the release, London based producer Cera Alba remodels 'Relations' with a rumbling bassline and distorted nuances to give it a moody overall aesthetic.
Ronnie Spiteri 'Relations' EP drops on Kenja Records on 1st August 2016.
Tracklist:
1. Rumours
2. Relations
3. Relations (Cera Alba Remix)