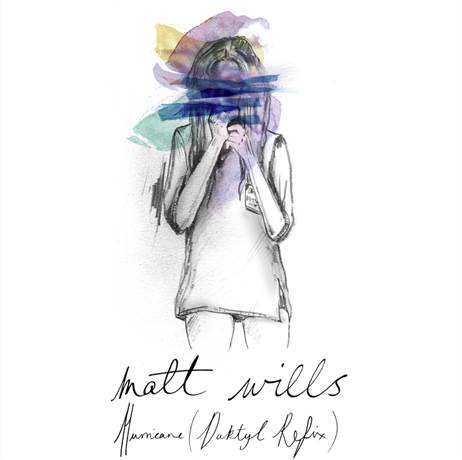 Matt Wills - Hurricane – Daktyl Remix
London born producer, multi-instrumentalist and Mad Decent-signee Daktyl shares an atmospheric refix of singer-songwriter Matt Wills' new track 'Hurricane'.
Hailing from Kent, Matt Wills sharpened his lyrical barbs in teenage rap battles and moved to London where he spent time sofa surfing and relentlessly gigging in a bid to get himself heard. After gaining traction on the blogs with 'Bound To Rust', Hunger pegged Matt as one to watch, lauding his '… subtlety of touch and suppleness of production'.
Daktyl was quickly snapped up by Diplo's Mad Decent label following the success of his remix of Dawn Golden's 'Last Train'. One of the label's few UK signings, Daktyl has gone on to enjoy a 32 date US tour, a widely revered debut album 'Cyclical', and Radio 1 and 1xtra support from Toddla T, Jamz and Target.
A sophisticated production flecked with elements of bass, trap and hip-hop, Daktyl's refix of 'Hurricane' showcases a sound that easily translates on both sides of the Atlantic. Daktyl took on remix duties when he and Matt had teamed up to collaborate on material for Matt's forthcoming debut album.
With the 'Hurricane' EP taking form as Matt's statement of intent as a singer-songwriter with a nod to electronic music, look out for this bold newcomer over the coming months.
DAKTYL
www.facebook.com/daktylmusic
www.soundcloud.com/daktylmusic
www.twitter.com/daktyluk
MATT WILLS
www.facebook.com/MattWillsMusic
www.soundcloud.com/mattwillsmusic
www.twitter.com/mattwillsmusic