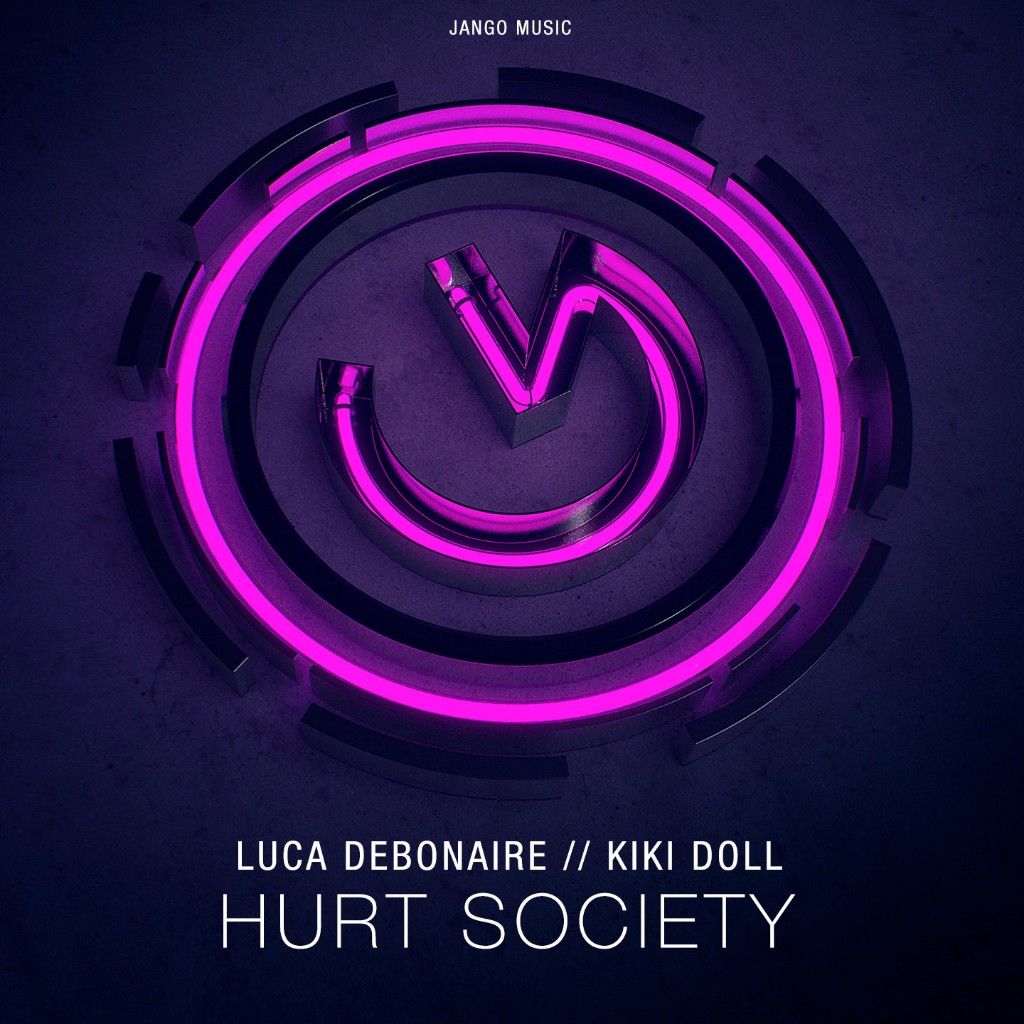 Luca Debonaire, Kiki Doll - Hurt Society
Luca Debonaire and Kiki Doll collaborate to produce a fresh, vibrant soundscape which showcases why these two are such hot property at the moment. Luca from Bathmen in Holland and Kiki from Barcelona in Spain combine their multitude of influences and forge something new and exciting for their fans.

Notorious for their previous House music releases, both are seasoned producers and have created some popular releases in the past such as Kiki Doll's 'Cirque de Soir'. It produced one of Jango Music's popular releases of 2016 and earned the artist another slot to feature on the famous imprint. Jango are known for their canny ability to promote up and coming artists and discover music for their large fan base and have done for years, and this release is no different.

'Hurt Society' is a journey. The track blends elements of Progressive, Electro and Trance to create a hybrid genre, which is powerful and evocative. Cut up and processed vocals and hard hitting synths pound the listener's eardrums before the track hits its true heights at the drop. Tight percussion and bass fueled rhythms sit comfortably at the top of the mix and there is something effortlessly gorgeous about the track. The two producers have combined their ability and blended to create something special.

The power of production these artists have is palpable, proven through Luca Debonaire's back catalogue including releases on Armada Music and Spinnin' Records. To have featured on some of the biggest labels in electronic music, you must have an inherent ability to create magic, and Jango have done well to harness these two quality producers and promote them towards the heights they deserve to reach.
'Ta Bueno' is out via Jango Music 5th May 2017 so make sure you grab your copy upon release!
Luca Debonaire Online
https://www.facebook.com/lucadebonaire
https://soundcloud.com/lucadebonaire
Kiki Doll Online
https://www.facebook.com/kikidollmusic
https://twitter.com/kikidollmusic
Jango Music Online
http://www.jango-music.com
https://www.facebook.com/jangomusiclabel
https://twitter.com/jangoofficial
https://soundcloud.com/lucasreyes