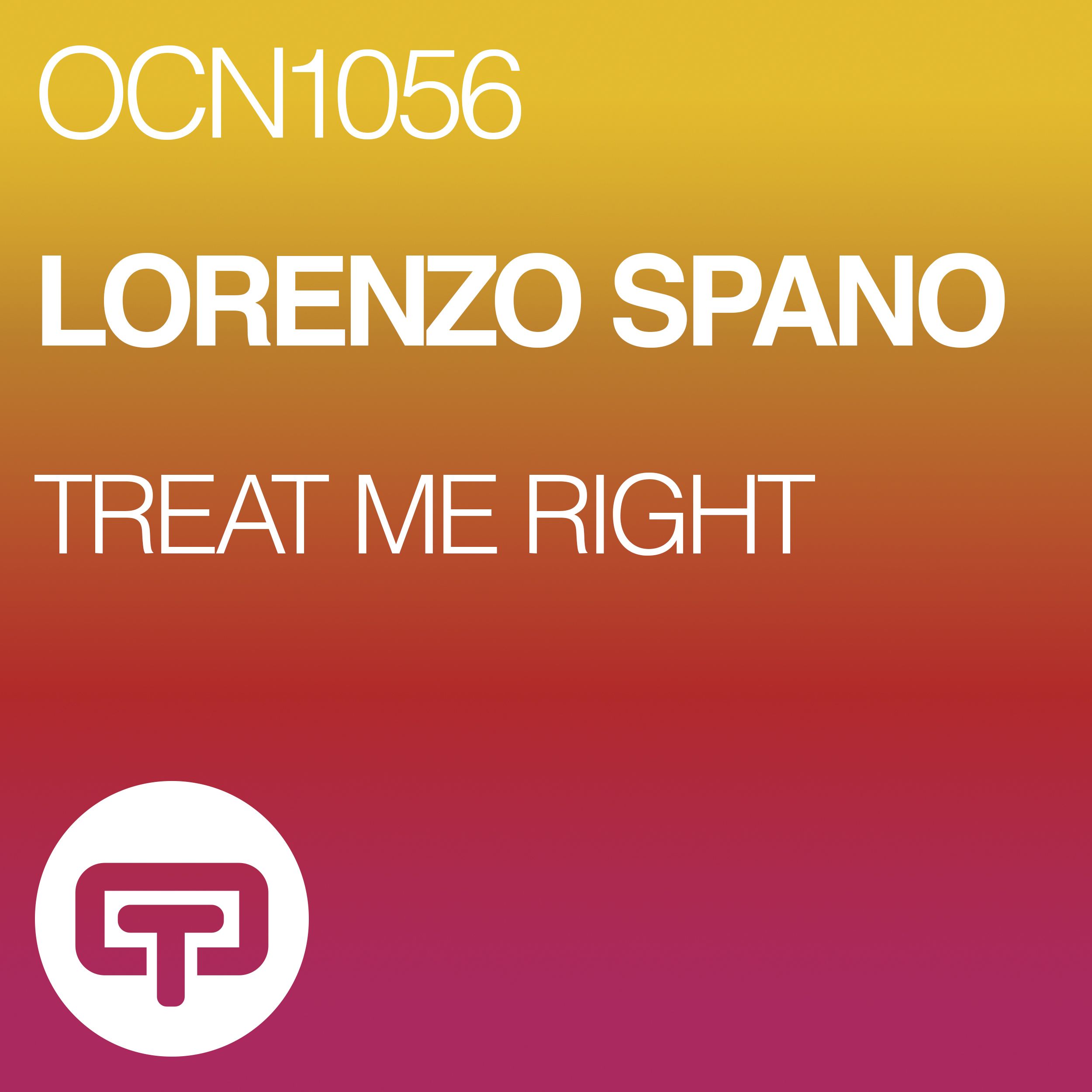 Lorenzo Spano - Treat Me Right
LORENZO Grew Up with the Music of Alex Neri, Gianni Bini , Paolo Martini and Joe T. Vannelli. From His 20's discovered and explored around Nightlife realities in Ibiza, Amsterdam, Barcelona, Benidorm and New York, he has Know new genres, new trends. Influenced and impacted by Bini & Martini, Armand Van Helden, Sandy Rivera, Barbara Tucker, Masters at Work and More..He has always loved to play house music personalized and mixed with deep funk and tech. Now he is Resident in Florence's Clubs, Where he organizes the "Hot Banana!" party, which is also a weekly radio show on Mixcloud and on some Radio around the World.
Lorenzo is a regular frequenter of Ibiza…
After productions with PIAS, Blanco Y Negro, Vendetta, Too Pop and Still Finest… Lorenzo Came back to the roots on OceanTrax Records, and a few months ago he Released "I LIKE IT" #1 STEMS CHART on Traxsource.
Now, He is Happy to announce Brand new Tune "Treat Me Right" Release date April 21.
Lorenzo is Supported By Gianni Bini, THE GODFELLAS, House Of Glass, Luca Bisori, Dan Aslow, Marcello Marotta, Liz Hill and More..
"TREAT ME RIGHT"
The Sound inspires the Power, It has a Great Bass and this Special and Hot Vocal, sensational Rhythm. It takes your Soul! It is perfect for the DanceFloor. … How do you say… "Music makes me move my shoulder!"…