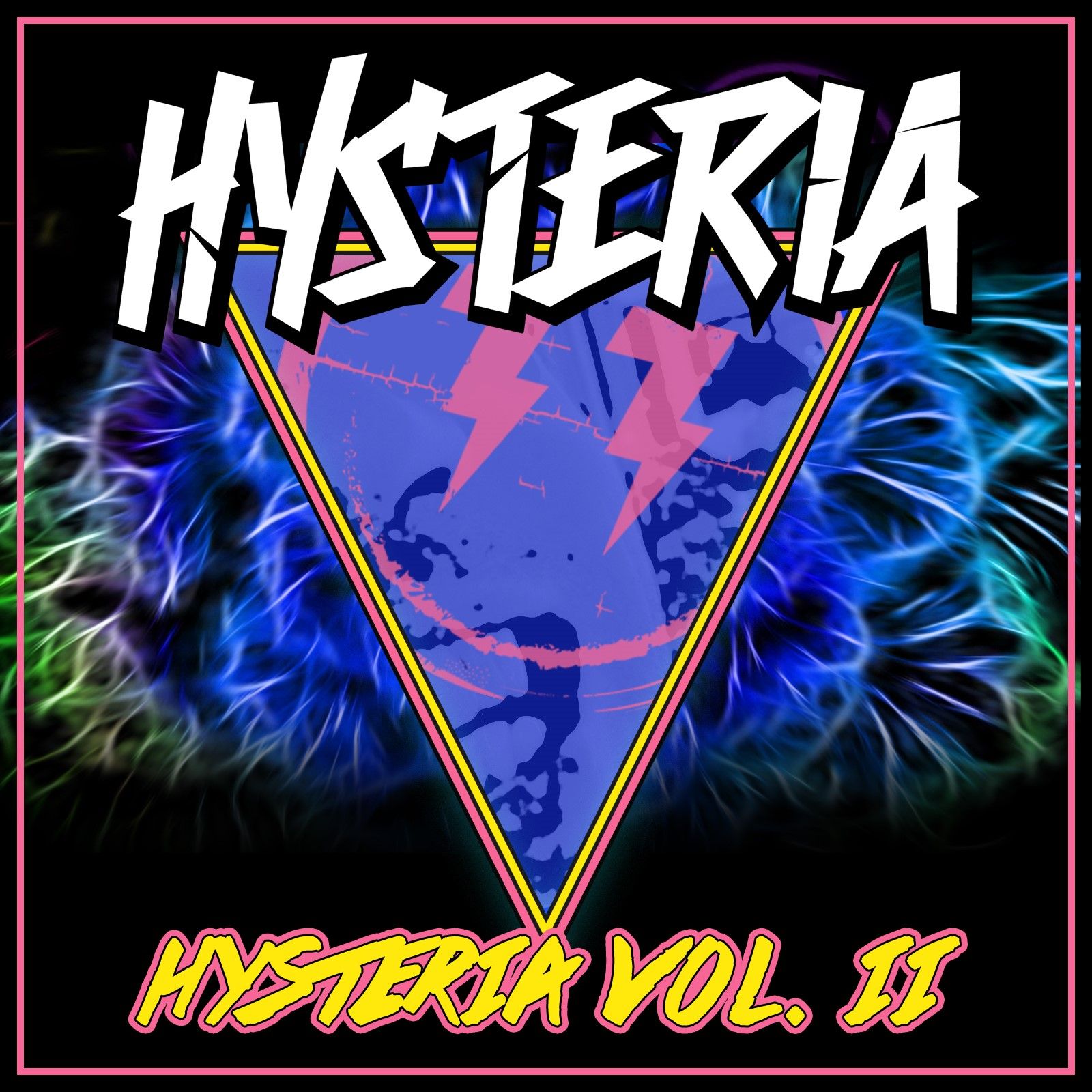 HYSTERIA - HYSTERIA VOL. II
2015 has been a huge year for Maarten Hoogstraten and the team at Hysteria Records, with a stream of smash records from the likes of Aylen & Baewatch, Bingo Players, Carl Tricks, D.O.D & Duckworthsound and many more. Tracks like 'Sunrise Funk' and 'Blow Up' show that five years on, Hysteria Records remains dedicated to showcasing the very best of up-and-coming talent in electronic music and is unafraid of pushing the boundaries!

After the global success of the first full-length EP in 2014, featuring releases from Aylen, Matt Zanardo and Ariyan & Joe Ghost, Hysteria has compiled an electrifying second edition, coinciding with this year's legendary Amsterdam Dance Event. With three high-energy tracks from six of the newest and best dance artists, this EP is set to be one the biggest releases of the year.

Progressive house artist Kenneth G joins forces with fellow Dutch native Jeff Doubleu to bring you the opening track, 'Big Dipper'. This trance-influenced number gets the EP off to a massive start with its larger than life bassline, unrelenting beats and penetrating synth chords, weaving around the main vocal line. No strangers to the big-room sound, Kenneth and Jeff have both separately performed at festivals such as Tomorrowland, and are currently preparing themselves for a b2b set at Bingo Players & Friends' ADE event at Van Dyck Bar.

The second mind-blowing selection comes from Essentials & FIGHT CLVB feat. MC Vocab, 'Inna Di Jungle'. Incorporating a hard-hitting bassline and heavy percussion, this collaboration screams festival madness from the very first beat. Not afraid to bring the noise, FIGHT CLVB have already released colossal tracks on prominent imprints including DIM MAK Records and Afrojack's Wall Recordings. Essentials may not have many releases to their name, but are destined to wreak havoc across the sound waves with their bold beats and daring drops over the next few months.

For the final cut, self-professed astronauts from the Andromeda Galaxy, Black Jogerz, team up with electro-house DJ Antoine Delvig to create the intensely infectious 'Underground'. With its steady, punctuating bass set against the low, hypnotic vocals this track is deliciously dark. The subdivided beats throughout the track nod back to Bingo Players' early days spinning tech-house. French-born Delvig has had a massively successful year, culminating in him winning the Spinnin' Records 'Shades of Grey' remix contest, and gaining support directly from Oliver Heldens himself. The wildly enigmatic Black Jogerz are thriving producers, carving a path for themselves with their signature dark, underground sound.

As Hysteria Records continues to grow and garner new talents under its wings, we can anticipate that 2016 will be one of the most exciting years for the label to date. Over the course of the year, Hysteria has delivered the finest electro and house music releases, shining light on new and talented producers and proving exactly why the label is here to stay. For your chance to party with Bingo Players & Friends at ADE, purchase your tickets below for a night full of the sounds of Hysteria!