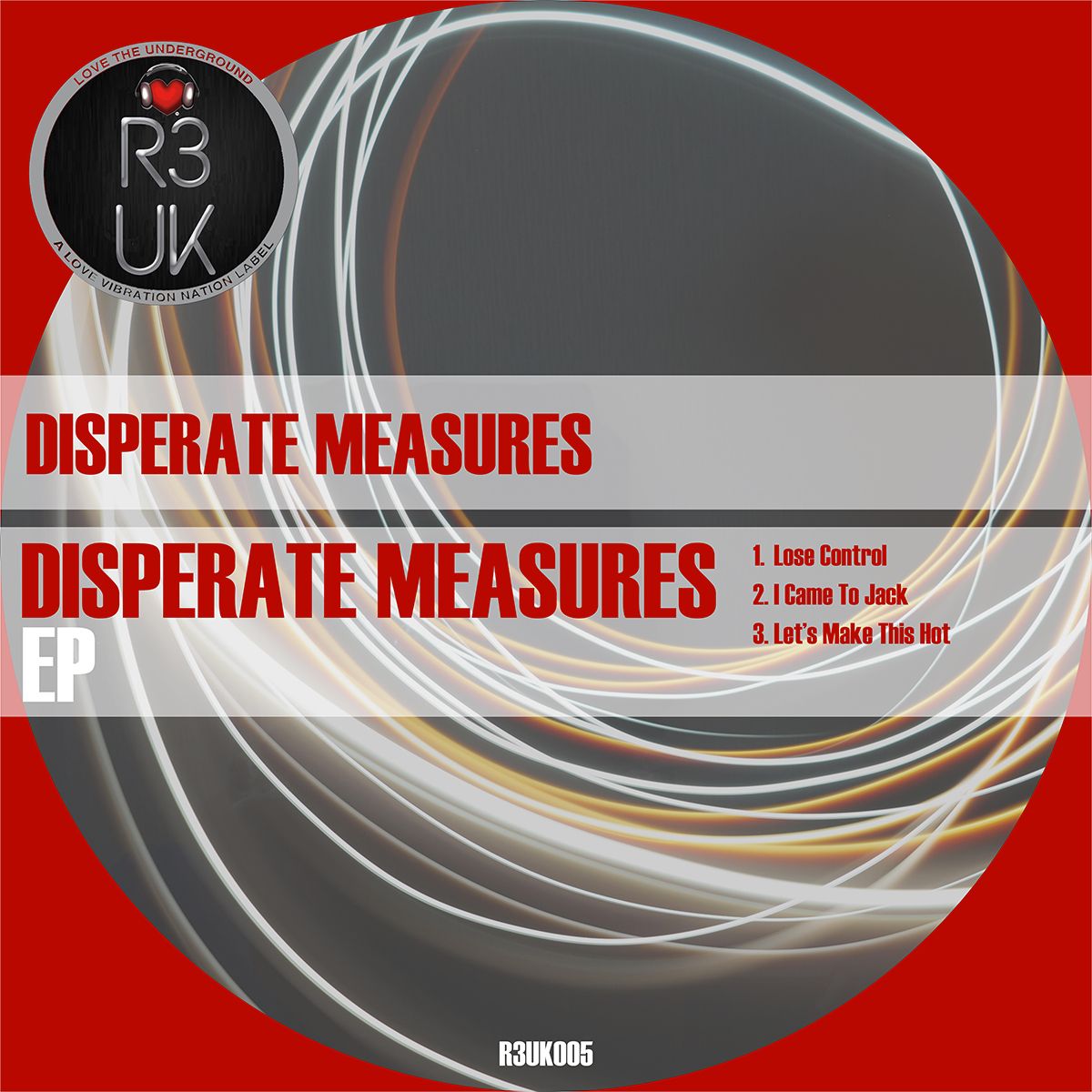 Disperate Measures - I Came To Jack EP
Loz Yates and DJ Jean Baptiste are Disperate Measures, A red hot production duo out of the UK making their debut release on R3UK, entitled "I CAME TO JACK".
Great 3 track ep with a cool underground mix of deep house, techno, acid and jackin house flavors surrounded by bright colored sounds throughout.
The title track I came to Jack is sure to be a floor filler internationally and has strong radio support in America and Europe in limited promo release.
Huge underground anthem with acid style bass line counter that will raise the hairs on any house heads arms. R3UK is supported by Alen Sforzina, Anderson Noise, Sirus Hood,Coqui Selection, Sam Divine, Dj Pierre, and bedroom DJs around the world.