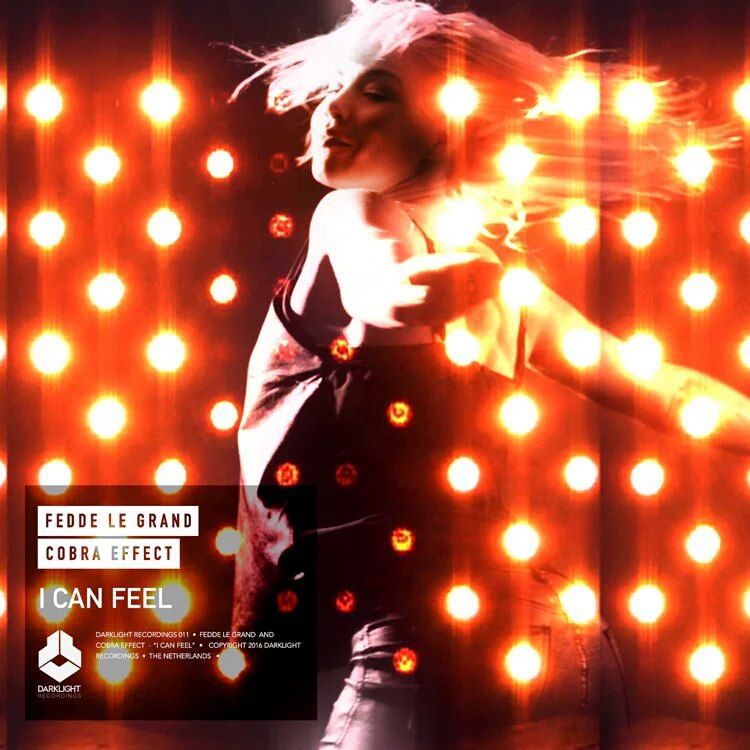 Fedde Le Grand - I Can Feel – feat. Cobra Effect
Dutch producer, Fedde Le Grand, is yet again showcasing the enormous diversity he beholds on recent album 'Something Real'. This time round comes the club-ready cut 'I Can Feel' – a collaboration with LA-based newcomers Cobra Effect, out via Darklight and available to stream now.
It's only March but Fedde Le Grand has generated more buzz than some artists manage all year long. Starting 2016 off with his "main-stage seeker" (Billboard) – 'Keep On Believing', then following it up with the dynamic and devastatingly catchy 'Give Me Some', Fedde had fans waiting with baited breath for his full studio album.
'Something Real', released last week to critical acclaim, fulfilled all expectations and more. A fourteen-track exploration into Fedde's many veins of creativity, the album is both diverse and multi-faceted, blending a variety of genres into one cohesive body of work.
'I Can Feel', the third track from the LP, and one of three collaborations, keeps the energy high from the offset. With a driving bassline, big rooms synths and a pounding kick, the track will be ensuring that all arms remain firmly locked in the upright position in clubs and at festivals in the coming months. Coupled with the track comes a visually stimulating video accompaniment. Harnessing a range of effects and using a variety of layered graphics, the video adds further depth and interest to this already stunning cut.
With his artist profile at an all time high, and with praise coming in from some of the biggest tastemakers in the industry, many lesser artists would take time out to enjoy their success. Not so with Fedde Le Grand. With upcoming performances at Ultra Music Festival, and now with an album tour in the works, Fedde looks set to continue his domination in dance throughout this year and beyond.
TOUR DATES
17th March 2016 – Darklight Session – Something Real Album Special @ SET Miami
18th March 2016 – Marquee, NYC, NY
20th March 2016 – Ultra Music Festival – Miami, FL
24th March 2016 – HEAT ULTRA LOUNGE – Anaheim, CA
25th March 2016 – OMNIA SAN DIEGO – San Diego, CA
26th March 2016 – Temple Nightclub – San Francisco, CA
8th April 2016 – Club Sasazu – Prague, CZ