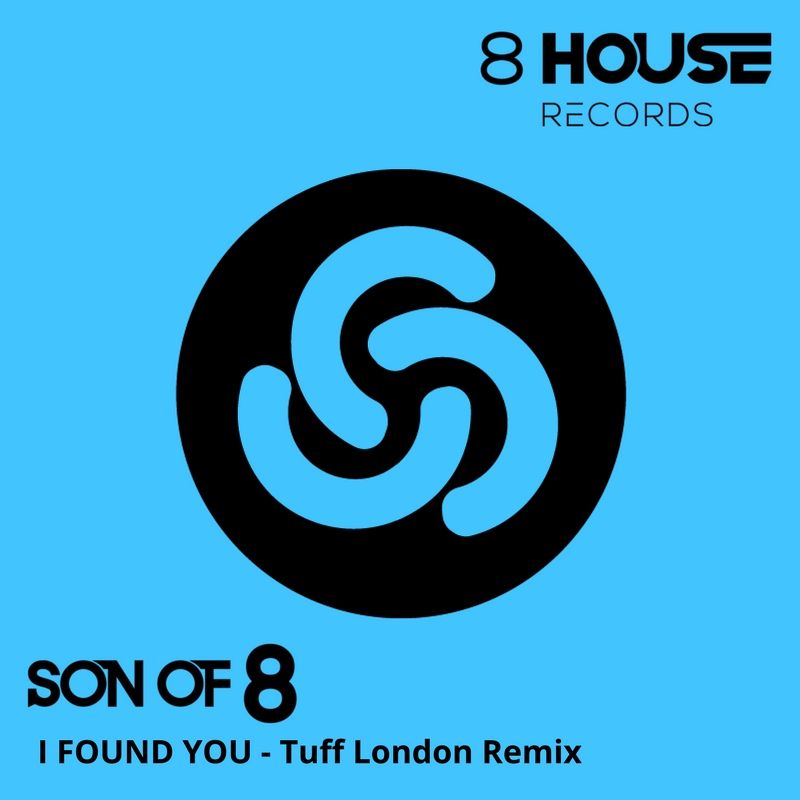 Son Of 8 - I Found You (Tuff London Remix)
Son of 8 showcased their label with a feel-good house record last week and the releases are coming thick and fast since the launch. Next up is a remix of their original track 'I Found You' and taking on the remixing responsibility is UK based house duo Tuff London. Already receiving a big thumbs up from the likes of Sister Bliss, De La Sing, Riva Starr and Hott Like Detroit, this darker take on an Ibiza-worthy beach track has been turning heads over the last few weeks and it's easy to hear why. Tuff London were keen to get involved with 8 House Records:
"8 House Records promises to be a legitimate imprint with focus and proper ethos. As an artist you want to work with labels that offer that."
Over the last 6 months, Tuff London have been firing out killer track after killer track, which has soon seen them stamp their mark on the scene. Colliding underground sounds with popular culture, their unique style has gained the pair deserved attention recently, and they are fully intending to ride the wave – this storming remix only goes to prove it. Their track 'Front Line' with Steve Edwards hit the top 5 on Beatport and gained numerous plays from Mark Knight, Danny Howard, David Guetta and more.
Combining their innovative production techniques with Son of 8's hands-in-the-air straight up house music was always going to have a headspinning outcome, Tuff London commented:
"We wanted to create a peak time House & Techno vibe that retained the big room nature of the original whilst giving it a "dub" flavour; we basically wanted to give the original an underground twist."
Filled with deeper overtones and a serious groove. Tuff London aren't taking any prisoners with this remix. A world away from Son of 8's summer sounds, 'I Found You' is taken apart and carefully-crafted back together again with outstanding effect. The rolling bassline is worthy of both a warehouse sized venue and a tiny underground London club, a versatile addition to an already outlandish record, this was created in true Tuff London style.

A pounding rhythm that is laced with sample flashes and a dark vocal hook that accentuates the overall feel of the record, this is definitely one for the after parties. There was never any doubt that Tuff London would recreate 'I Found You' with their own signature stint, however with such a brutal and heavy production, one question is certainly raised – are you Tuff enough?

Tuff London
https://www.facebook.com/tufflondonmusic/
https://twitter.com/tufflondonmusic
https://soundcloud.com/tufflondonmusic
Son of 8
https://www.facebook.com/sonof8/
https://twitter.com/sonof8music
https://soundcloud.com/sonof8
8 House Records
https://www.facebook.com/8houserecords/
https://twitter.com/8houserecords
https://soundcloud.com/8houserecords