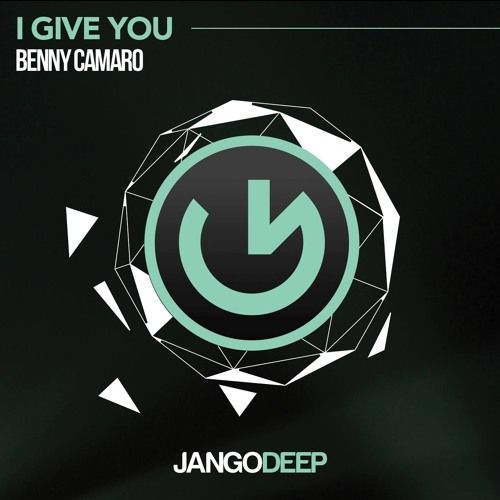 Benny Camaro - I Give You
Benny Camaro is lighting up the House circuit this month with a double header of releases on the ever-reliable Jango Music imprint. The Italian production maestro had been wowing crowds and DJs alike recently with his ramped up productions, which are finding their way into the most selective of record boxes. Camaro does not seem like one to rest on his successes, instead opting for a full throttle releases schedule, which retains a supreme production quality and constant flow of original ideas in his music.
Benny has cooked up lush production in 'I Give You' – a glossy piano House cut with an upbeat and reflective atmosphere embedded into the heart of the production. A fine twist of chromatic percussion, swelling pads, piano chords and warped vocals are combined to bring together this package, which is almost R&B on a house tip. As you'd expect from Benny the quality is top shelf, the mix is clean and although the tempo is held back – there's still a solid House backbeat that makes the single a pleasing cross-genre effort that will do the job on the dance floor, on the radio or by the pool.
Jango Music are stamping down their authority this winter with a mega crescendo into the new year. Both the main label and sub-divisions are keeping us constantly on our toes as the new releases keep streaming through. With the likes of Benny on the roster, the imprint are making strides into the upper ends of the sales charts and if they can keep the levels as high as the past few months – it will take something special to knock them off their spot.
'I Give You' is out this week on Jango Deep.