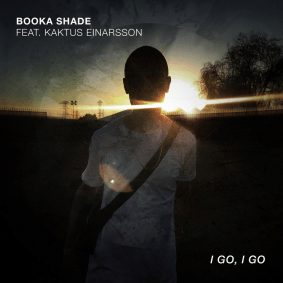 Booka Shade ft. Kaktus Einarsson - I Go, I Go
Booka Shade return to Blaufield this January with 'I Go, I Go', a collaboration with Icelandic singer Kaktus Einarsson.
Berlin's Booka Shade have remained a powerhouse in the world of contemporary electronic music over the years initially storming onto the scene via a run of critically acclaimed releases on Get Physical before later going on to launch their Blaufield imprint and further developing their live show which has taken them across the globe and helped them to further develop their own signature brand of House and Techno. Here we see them joining forces with Kaktus Einarsson from Fufanu for a new single on the label, they tell us ''we met Kaktus at a festival in Ireland last summer where he played with his band, and when we talked it turned out that as a student he had been to our first show in Iceland, which by coincidence took place in Björk ́s former school''
'I Go, I Go' features Booka Shade's signature hypnotic production style, achieved through textural atmospherics, choppy synth arpeggios and wandering, resonant bass tones alongside a bumpy rhythm and Kaktus Einarsson's emotive vocal contributions.
Booka Shade ft. Kaktus Einarsson's 'I Go, I Go' is out on Blaufield 18th January 2019 and is the first in a string of releases in 2019 to be collated into a collection of songs and released via the label in September 2019.
Tracklist:
1. I Go, I Go