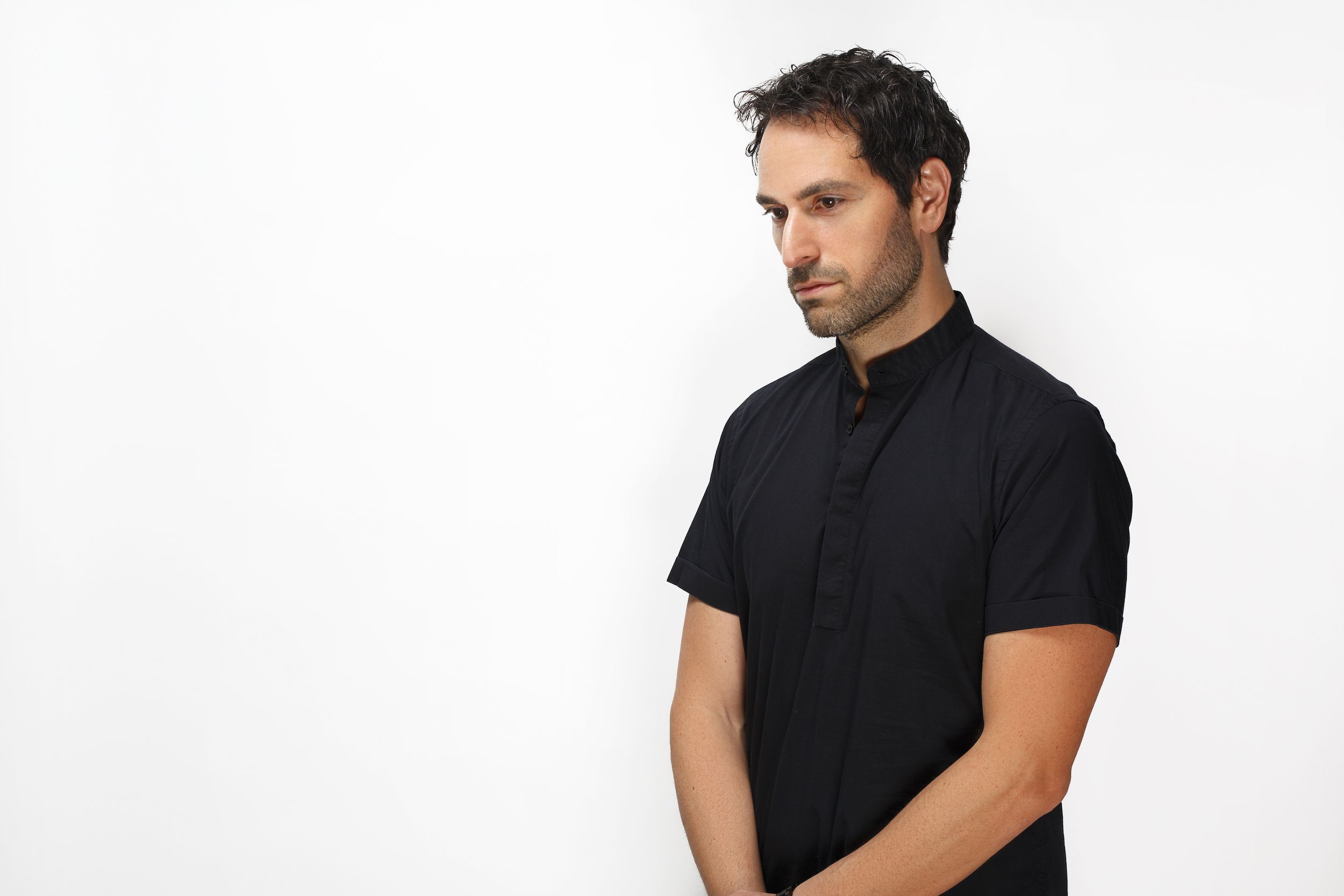 I House U Meets: GET SET Records boss and SET Artist Management founder Simon Martial
At the centre of a hub of electronic music industries sits NYC-based DJ and Producer Martial Simon. The two-decade-veteran of the US dance scene wears multiple hats: booking agent for over 200 DJs as the founder of SET Artist Management; label boss for GET SET Records; and artist in his own right. He now has over 5 million streams to his name and a whopping 20 million+ TikTok views, arguably more and more important of late.
Simon's deft ability to fuse bouncy basslines with simple, yet infectious melodies has resulted in a stacked catalogue of made-to-measure anthems like 'Let's Hear It For The Boy', 'Don't You Forget About Me' and 'Lost'. With increasing airtime on global radio stations – including a feature on the influential BBC Radio 1 Dance Anthems show for his Beatport Electro Chart #1 single 'Where My Girls At?' – his name is one that keeps appearing with more and more frequency. We thought it was high time I House U got to know more about Martial Simon, and what makes him tick…
Why do you think New York City is such an instrumental location for the evolution of house music?
There are so many people that live here. Clubs have followed suit with the warehouse venues in (Brooklyn) and the mega clubs for house music. It's really become a destination for DJ / Producers to come play for the massive crowds of NYC.
How did the city influence your career and your own sound?
Oh the saying "In a New York Minute" is true! That swagger and the hustle and bustle of a big city drives you to be competitive and have a fire passion to keep moving! I use that to keep me on my toes and don't forget that if you can't someone else will. 
You've had multiple residencies in other cities around the US – do you find yourself taking sounds for other places that have an impact on your production?
I find inspiration everywhere for my productions. The key for out-of-town residencies is to tailor your sound with local influences but still sound original. Like at Mykonsos in St Maarten, an outdoor venue in the Caribbean, I will play differently than I will at a Nightclub. All about identifying, reading the crowd, and adapting.  
Tell us about your new single 'Tu Vuò Fa' L'Americano' – why did you want to give the original a tech house twist?
I always loved the original and the remake by DCUP and Yolanda Be Cool. It's been a while since anyone has touched it. So I took what's hot now (Latin Tech) and twisted it with an Italian song. 
What would you say is your predominant genre to work in?
I produce two types of sound: Commercial Dance Electro Pop and Tech House Club records. 
Do you have a different sound in the DJ booth to the one you create in the studio?
Yes. I love to please the crowd with new fun remixes twist takes on old classics. Curve balls everywhere!
What's your key to a great DJ set?
Reading the crowd. Sometimes it's not about what you play but what you follow it up with. Not everyone can get away with it too. You need to own it with expressions!
What artists have influenced you the most over the years?
Favorite artists are, Joel Corry, Jax Jones, Block & Crown, Hugel, Lissat, James Hype to name a few. 
Is there anyone whose career you look at and want to emulate?
I had the chance to meet Joel Corry in Vegas at Marquee. We spoke for a while and he really inspired me to keep grinding. It took him years to get hit records and I had no idea. I took that as a huge confidence boost because it's not easy and most success stories are hard-earned.  
What are your plans and goals for 2023? Will you be expanding on your GET SET Records discography?
I plan to release a new record every month. I have so much finished music it's time to not hold back. Also working with some new artists on the label as well. Very excited for their releases too!