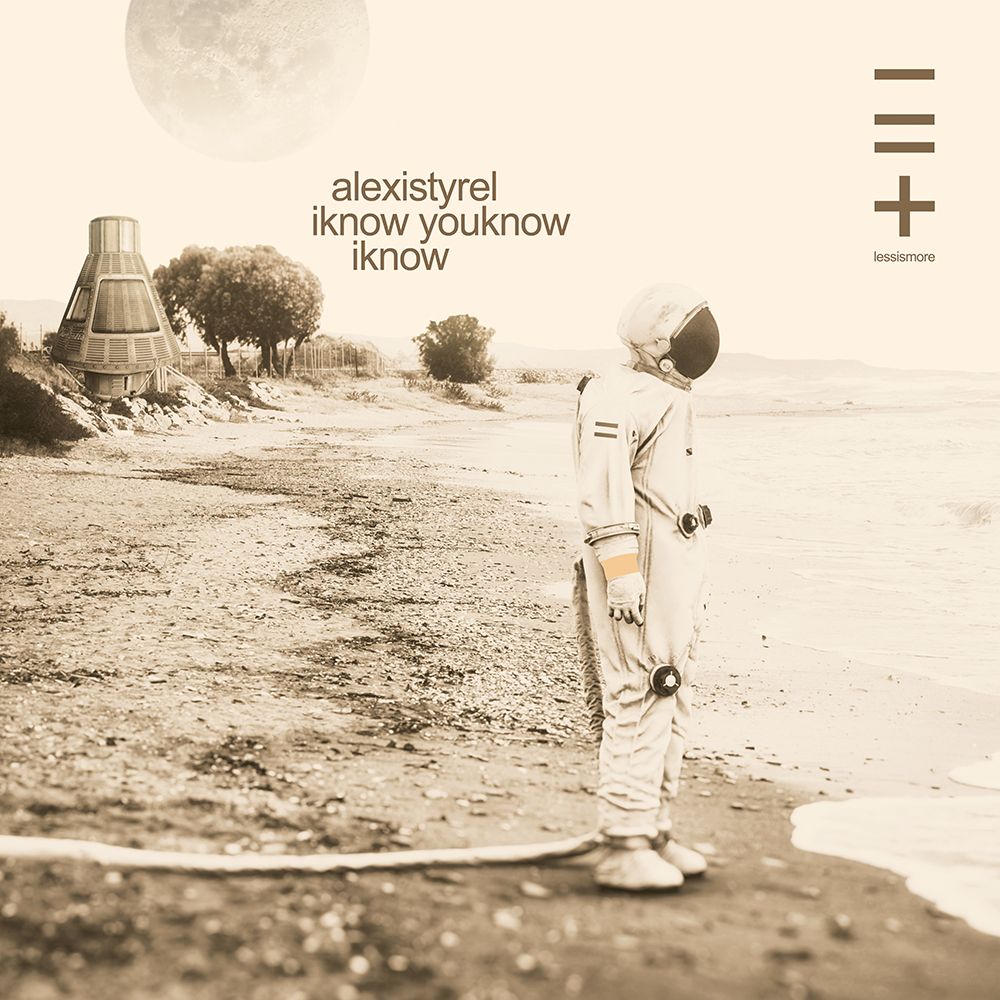 Alexis Tyrel - I Know You Know I Know LP
Alexis Tyrel, DJ, Producer and manager behind Eindhoven's Lessismore Recordings is bringing a new album for 2018.
I Know You Know I Know LP is an album full of smooth beats and easy grooves including a remix by Funk D'Void. "Consuming Time" enchants with its metrical echoing hits overlaid with delicate piano and intermittent inharmonic sounds. The sound takes a heavier turn in "Challenging the Impossible" with a more pronounced beat and syncopated bass like truncated cello attacks. Distant synths play on top of the rhythmic background or interject suddenly as if emulating a voice.
Celestial chords reverberate over insistent pulsations in "Einzelganger" followed by gently modulating repeated notes in "Timing out Zeus." "Floating point" returns to the aesthetic of the opening track with its elegant simplicity and fluctuating synth, but vamps up the bass and drums. Descending chords dance over the pulsing beat that forms the backbone of "Surfing Submerge" before being joined by dark synth bass and shimmering ornamentals. "Mansion at Oceandrive" begins with these same high arpeggios, fading into a mournful violin-like synth. Lively percussion and syncopated chords once again take the forefront in "At the Beach" before they are overtaken by a plaintive melody. The last track by Tyrel, "Starlight of the Arabian Moonshine," takes a more mysterious turn with its bounding bassline and minor and chromatic melodies.
In addition to Tyrel's original tracks, the album contains a bonus remix by Funk D' Void. The UK-born producer's version of "Starlight of the Arabian Moonshine" takes the final track into the space age with fat synths and a trepidatious melody.
I Know You Know I Know LP leaves the listener blissed out yet compels them to move to its hypnotic beats.