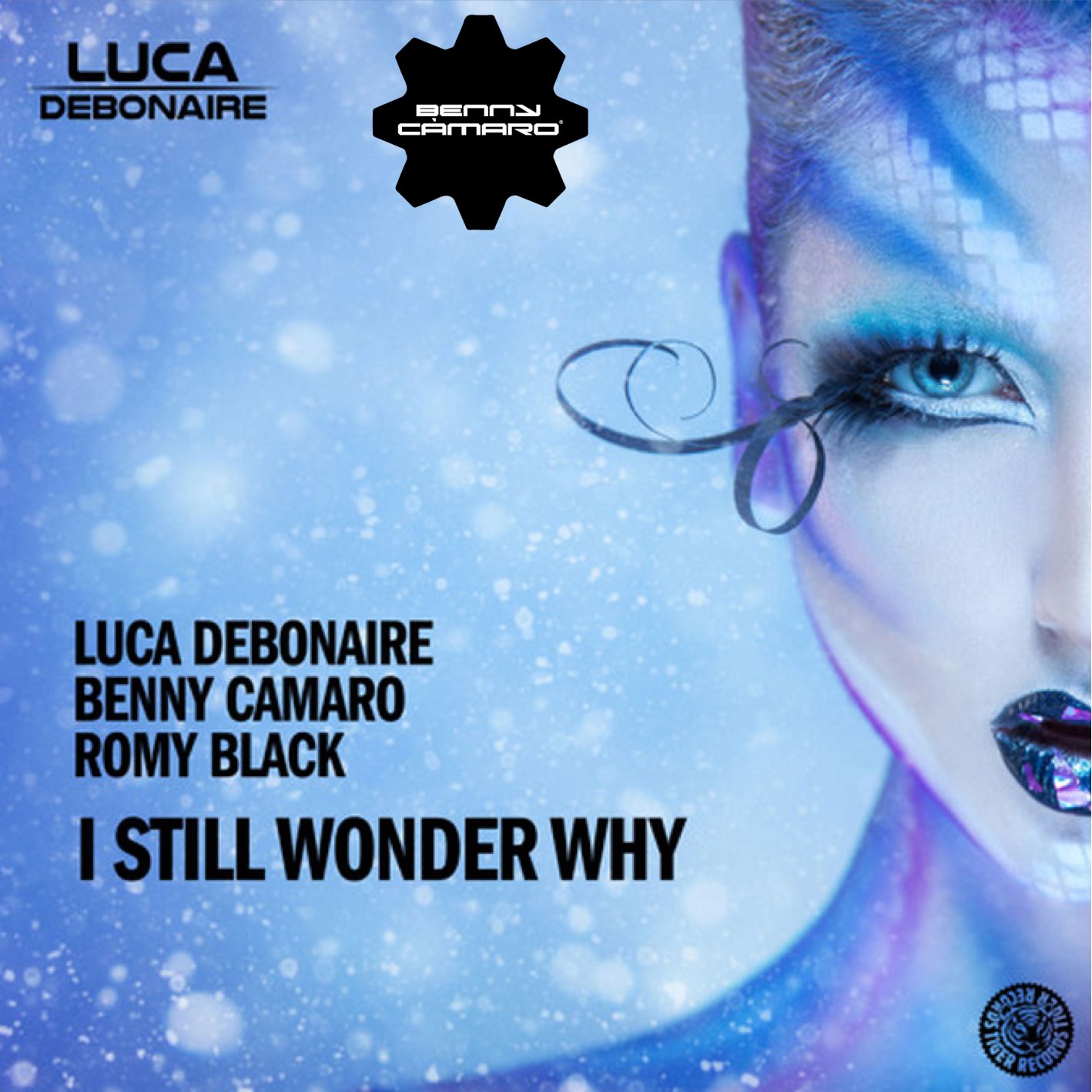 Luca Debonaire & Benny Camaro ft. Romy Black - I Still Wonder Why
Italian DJ and producer Benny Camaro is back to form again with another top-notch project by the name of 'I Still Wonder Why', hitting Beatport's shelves on the 16th of August, 2015. A collaboration with the talented Luca Debonaire and featuring the amazing Romy Black, 'I Still Wonder Why' is another hit continuing Benny Camaro's series of top-notch releases.
Benny Camaro's impeccable career has been spanning across 10 years and is still running strong. In the past few months he has put himself behind some stellar productions, releasing the likes of: 'Crack It Out', 'Uh Yeah', 'Follow Me To Paradise', 'In That Mood Remix' and 'All In My Mind Remix'. Benny Camaro is an in-demand producer and his resume boasts important labels such as: Jango Music, Casa Rossa, IRMA Records, Kluster Records, 5howtime Records, Cablage Records, Paper Airplane Records, Tiger Records, Tactical Records, Big Mama House Records, Secundo Records, Bounce Recordings, Dubphonedzie Records, Jungle Tekk Recordings, Data Tech Records and Musica e Parole amongst others.
On the other hand Dutch artist Luca Debonaire is one of the fastest moving stars within the electronic music realm. His unique blend of House and Disco with a taste of old-school flavours has managed to turn heads within the Dance music industry and along the years he's signed with renowned labels like: Tiger Records, Jango, Zulu, Hotfingers, Pornostar, Vudu Soleado, Vamos, Tactical, WhoreHouse, Housesession and many more.
Benny Camaro and Luca Debonaire's freshest release 'I Still Wonder Why' holds some serious House attitude, driven mainly by an infectious drum groove. Catchy trumpet melodies and an intricate arrangement in the background spice up the mood of this track, whilst a wide array of effects offer the necessary enhancement. Romy Black's smooth vocals lift this single on the melodic front, whilst a series of percussive beats give an extra boost to the rhythmic parts. One cannot fail to mention the deeper elements contained within this production, which bless the lower end of the frequency spectrum with a dose of subby sounds, creating a stunning blend with the rest of the instrumentals.
Benny Camaro and Luca Debonaire's latest effort 'I Still Wonder Why' is now part of Tiger Records' growing catalogue. A heavyweight name amongst the electronic music community, Tiger Records is home to illustrious names such as: Spencer & Hill, Yello, R.I.O., Plastik Funk, Manuel De La Mare, Sander van Doorn, David Jones , Bingo Players, Federico Scavo, Tujamo, Groove Phenomenon, DJ Falk, Alex Kenji, Dave Rose, 2Elements, M.Binapfl , R Good, Lissat & Voltaxx, Sergio Mendes, and Tradelove amongst others. The German imprint will definitely welcome the induction of an acclaimed duo such as Benny Camaro and Luca Debonaire, whilst their latest project 'I Still Wonder Why' will most certainly keep fuelling the flow of top quality releases from the Cologne based imprint and the production tandem alike .