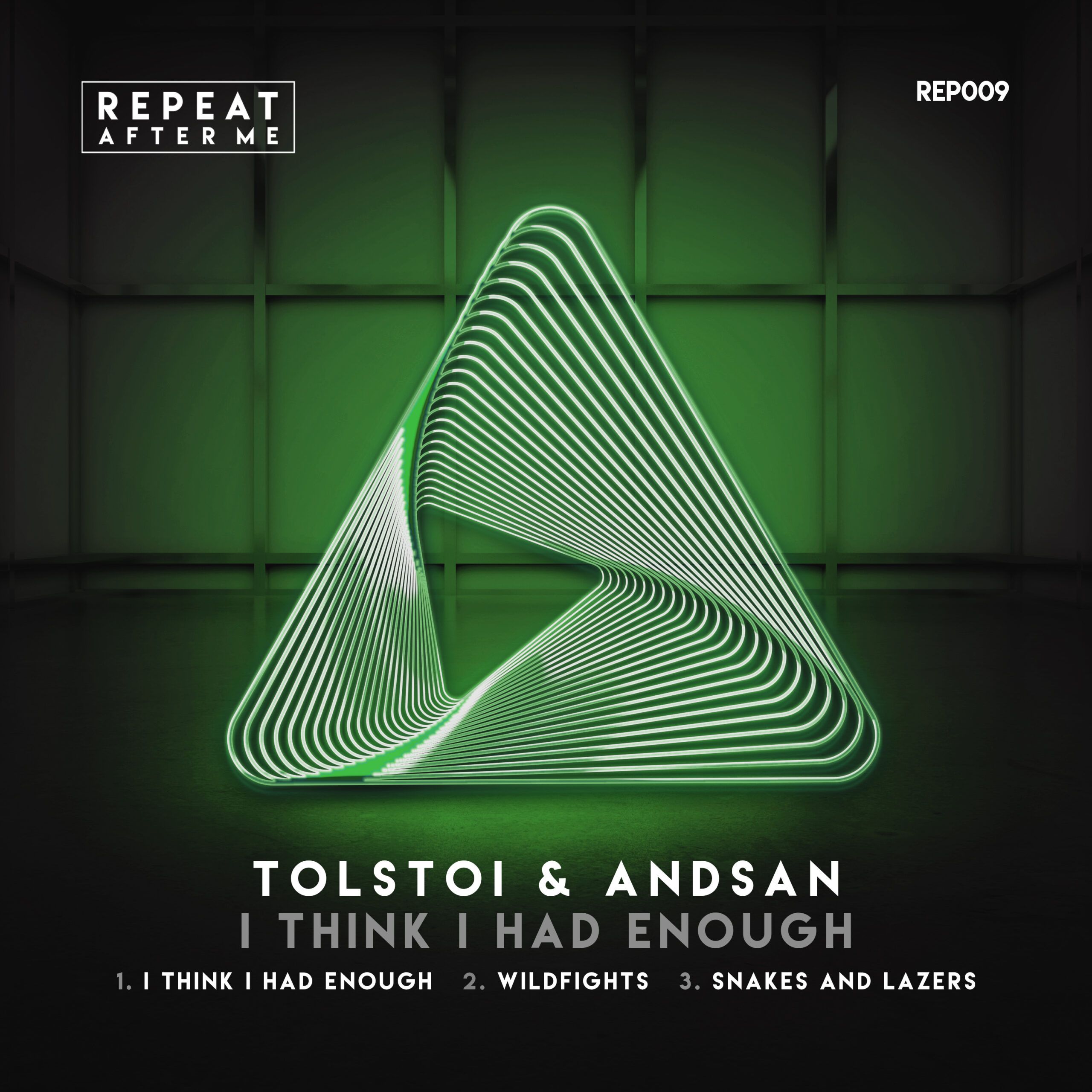 Tolstoi and Andsan - I Think I Had Enough EP
Rolling into the winter months, 'Repeat After Me' bring their next EP from the dynamic pairing of Tolstoi and Andsan. The regular studio peers have quickly made names for themselves with releases on No Excuse Records, Underground Audio and Under No Illusion as well as running one of Cologne's most famous parties 'Living Room'. They deliver a 3 track EP loaded with a rolling, minimal groove that is primed to get a Dancefloor of any size going.
The title track, 'I Think I Had Enough' kicks things off with an upbeat four to the floor Rhythm punctuated by an off-center set of hats, keeping the track rolling as it peaks and troughs. A clever, rolling bassline is accompanied by hypnotising spoken word sample that darts in and out throughout the track.
Latin-infused 'Wild Fights' is another groove laced, Dancefloor-ready cut. Combining a much darker Bassline with a stomping kick drum and a flurry of percussive chops and flourishes. Twisted production flicks and modulated vocals round off a much moodier instrumental lead offering.
Closing out the EP is the chugging tech offering, 'Snakes and Lazers'. A thumping drum pattern is littered with a set of uncompromising synths. The duo effortlessly raises the intensity here, finishing off with a proper peak time club weapon.