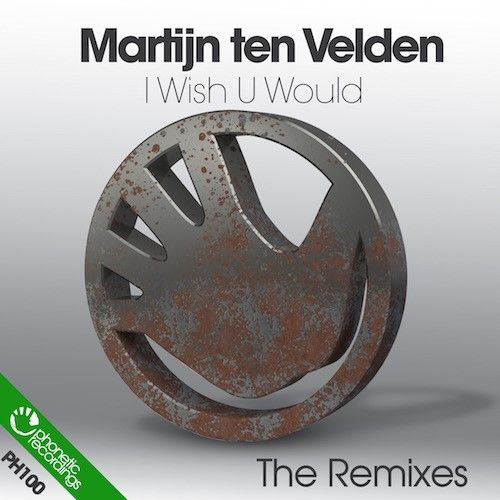 Martijn ten Velden - I Wish U Would
To say we are excited to announce Phonetic's 100th release would be somewhat of an understatement. It's been a whirlwind ride over the last 14 years, with a string of accolades that we still kick ourselves about.
The label holds an industry record with 4 Ibiza No.1 records (Pete Tong's Radio 1 Ibiza Weekend Buzz Chart & DJ's Ibiza Mag Hype Chart), we've been lucky enough to top charts across the world with a string of No.1 records in Mixmag, DMC Buzz, Music Week Coolcuts & the Club Chart, USA House Chart as well as The Box & MTV Dance. We've played a big part in the careers of some of House Music's best loved artists, mentoring the likes of Daley Padley (Hot Since 82 and also our label party DJ) & D.Ramirez. We've delivered many a House Anthem with Bodyrox & Luciana, Adamski 'Killer', Sterling Void, Joe Smooth, Max Linen, Michael Gray & Martijn ten Velden. Every season in Ibiza we've had releases doing the biz on the white islands dancefloors and radio shows. We've graced the UK Top 40 on 5 occasions; hold a industry record for most co-releases with Major Record labels (Island Records, EMI, Virgin, Positiva, MOS/DATA, AATW/Universal, Spinnin, Ultra, Sony BMG).
We've performed our singles LIVE at the closing parties of Space (We Love…Twice), Manumission @ Privilege, MTV, Channel 4's Popworld (with an underground record in Max Linen's 'The Soulshaker'….a pretty mad feat)
The label roster reads as a dance music who's who. So here we are and what better way to kick of our 100th release celebrations with the seminal Martijn ten Velden 'I Wish U Would'. The track blew up in Ibiza and became the record of the season, the following year it was still being hammered on the Island, something you rarely see. With songwriting and performance by the fabulous Luciana who went on to top charts globally with Bodyrox. She now resides in Los Angeles and has a biography that is nothing short of show stopping. 'I Wish U Would' was a song that everybody in Ibiza was singing, the result was a Major label bidding war twelve months after the initial Phonetic release, it became a Phonetic/All Around The World/Universal release. Now back on Phonetic with a killa set of remixes.
Brought upto date by Martijn himself and championed solely by Pacha Ibiza's resident DJ Graham Sahara, to a massive response. Remixes courtesy of one of our favourite producers DeMarzo, Blinka and also includes the re-mastered Original Mix.

Already taken out by us personally to Ibiza, the single is being heavily championed by the usual suspects. Along with Martijn's 'Guitarra G 2015' remix that has been by the Islands DJ's as the BIG Record of Ibiza 2015. Hitting No.1 DMC Buzz Chart (Sept 2015)