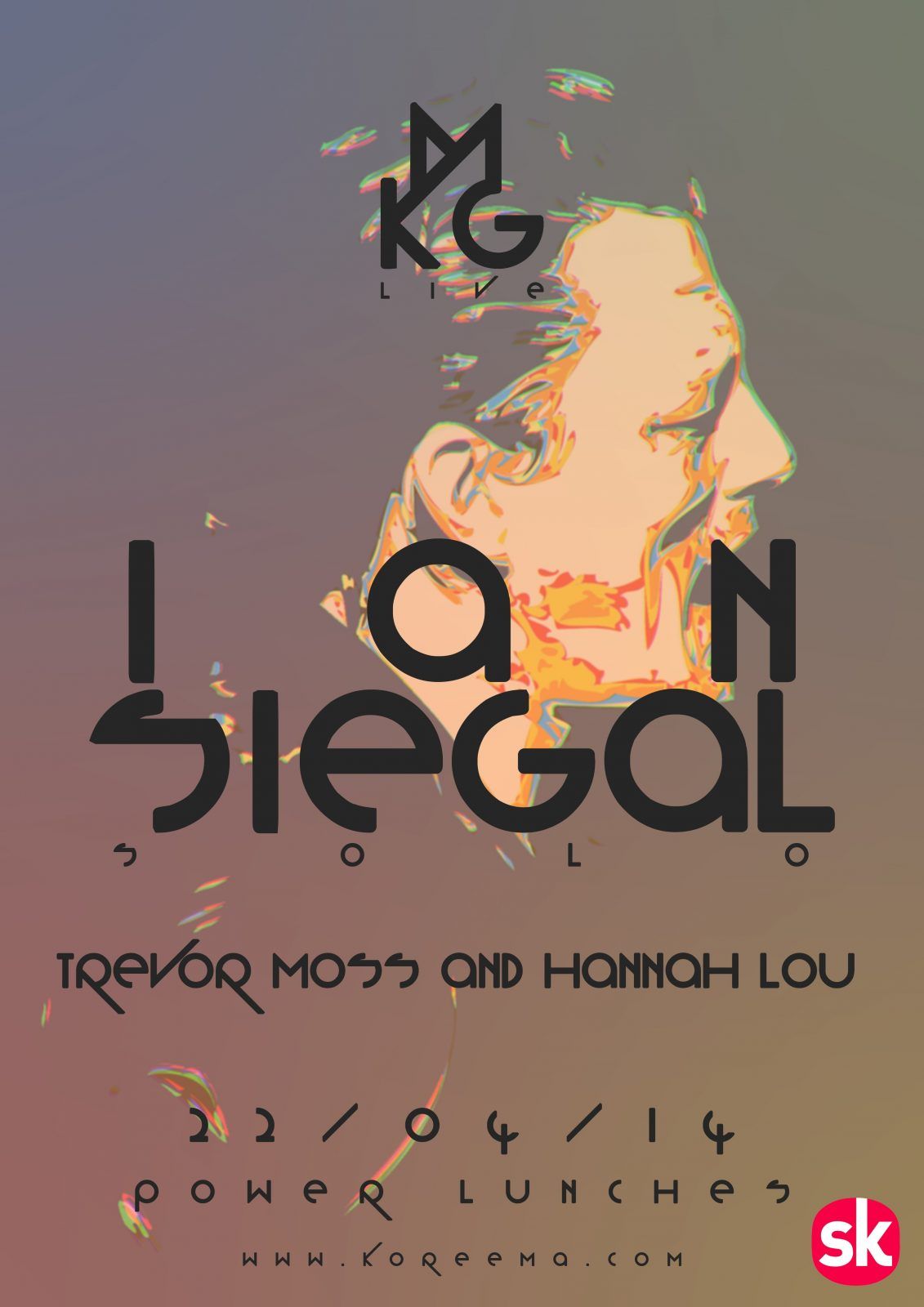 IAN SIEGAL (SOLO) + TREVOR MOSS AND HANNAH LOU
Ian Siegal: Though he is best known as a bluesman and variously described as a legend and a national treasure, a typical Siegal solo show is much more than blues, taking in the American folklore of songwriters such Guy Clarke and Townes Van Zandt, and his own genre-defying songs. What binds together this varied repertoire is Siegal's fabulous voice and command of the guitar.
Siegal is known as a bluesman, but it's just one shade in the palette of an artist who slips between continents, eras and expectations. They say you can't sing the blues until you've lived the life, and when Ian Siegal steps up to the mic, you can hear the slings and arrows. Recent years have seen the songwriter catch fire, with British Blues Awards raining down and consecutive nominations in 2012 & 2013 for Contemporary Album of The Year in the Blues Music Awards – in effect, the Grammys of the Blues. https://soundcloud.com/iansiegal
"One of the most innovative, gifted and engaging blues performers on the planet today." MOJO
"A national treasure." CLASSIC ROCK
Trevor Moss & Hannah-Lou are a husband-and-wife team of song-writers and musicians. In 2008 they established a folk club in London, The Lantern Society, which in 2009 also became the home of Lantern Society Radio Hour. Hosted by Trevor Moss, this bimonthly show features live performances, interviews with the artists, and first glimpses of brand new music by The Lantern Players.
They decided to become a duo after having released the album Indigo Moss with their band of the same name in 2007. Three singles were released from it, gaining the song-writing partnership much national radio play. Consecutive singles achieved record of the week status on BBC Radio 2's Radcliffe and Maconie, and Phil Jupitus shows. https://soundcloud.com/trevormossandhannahlou
"Music to fall in love with" GOD IS IN THE TV
"The real thing….sounds like the harvest itself coming in to bloom". AMERICANA UK
"An extraordinary technical and musical achievement, particularly given popular trend" NME
"Beautiful, gentle harmonies and intricate musical structure remind of the magical tones of Nick Drake" ARTROCKER
Website: www.koreema.com
Tickets: https://tickets.songkick.com/events/19965803
Soundcloud: https://soundcloud.com/koreema/sets/kmg-live-presents-ian-siegal
For more info contact and guest list requests: [email protected]
Facebook event: https://www.facebook.com/events/457839900983227