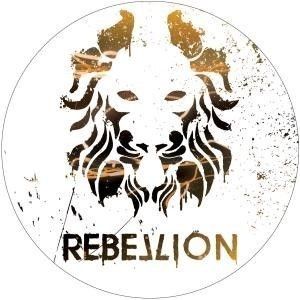 Ibellini – Wide Soul
For his debut release, Ibellini delivers an impressively polished EP, 'Wide Soul', on Crosstown Rebels´ off-shoot RebelLion. The title track, 'Wide Soul', captures an intensely mystifying mood with a deep funky bass line, a wobbly lead synth and a warm, uplifting ambience. 'I Dream Of Funk' steps up the fantasy with its epic sweeping textures, layered melodies and a sprinkle of shimmery ear candy. On the B-side, Desolat favourite Guti remixes 'Wide Soul', turning it into a deeper and roaring techno thumper for the early hours of the morning. Rounding off the EP, 'Milk & Honey' is the perfect journey for sunrise moments, its resonating organic tones creating a feeling of strong elation.
BACKGROUND
Ibellini has been a staple on the London DJ scene since the tender age of 14. The trust he's built with London music lovers has enabled him to play alongside the most vibrant and forward thinking artists in the business, such as Damian Lazarus, Jamie Jones, Guy Gerber, Matthew Dear and Martin Buttrich.
Ibellini set out to put his stamp on the scene, creating the ´Peculiar´ parties, which are held at anomalous London spots, cultivating a loyal following and featuring the most talked about artists in the industry.
This year Ibellini has played at the BPM Festival in Mexico and at Miami WMC with rave reviews from Rolling Stone.
Ibellini has built relationships with established figureheads over the last few years, his unreleased tracks are regularly played at festivals around the world, DC10 Ibiza and Boiler Room sets such as The Martinez Brothers this passed Summer. Upcoming releases are receiving a lot of enthusiastic feedback from both artists and clubbers.
Argentinian Guti is extremely accomplished as a producer and live artist. His releases can be found on the likes of Crosstown Rebels, Desolat and Supplement Facts.