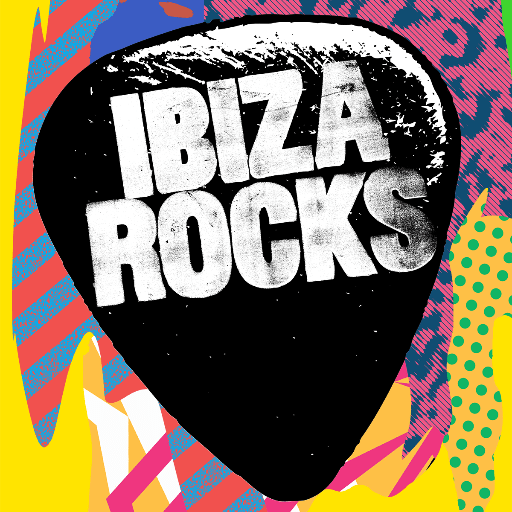 Ibiza Rocks announces 2016 lineups!
Last summer Ibiza Rocks celebrated 10 phenomenal years of being the home of live music in Ibiza and the ground-breaking brand are back with another blistering line up including the hugely anticipated return of LCD Soundsystem who will headline the coveted birthday slot for this Ibiza exclusive. Mercury prize nominees Slaves will kick things off at the opening party on 15th June before an incredible array of open-air starlit summer shows follow from a mix of music's finest including dance music pioneers Faithless, Grammy Award winner Jess Glynne, festival giants Kaiser Chiefs, BBC Sound Of 2016 and BRITs Critic Choice Award winner Jack Garratt, electronic music troupe Major Lazer Soundsystem and multi-platinum selling rapper Tinie Tempah.
Slaves were part of the standout show of the summer last year when they supported The Libertines for Ibiza Rocks sold-out 10th Birthday show. Following the success of their critically acclaimed debut 'Are You Satisfied?' and widely regarded as one of the most exciting live acts on the scene right now, the garage-punk duo will proudly return as headliners in their own right.
Slaves said: "Last year it was madness and one of the best experiences we've had as a band so far. We're fans of The Libertines so that was an honour and we had non stop fun. Ibiza being associated with clubbers makes it all the more special when you're playing really loud rock to everybody. We can't wait to get back to Ibiza Rocks. What a crowd."
Staying true to Rocks longstanding reputation for championing the very best new talent, next up in June is BBC Sound of 2016 and BRITs Critic Choice award winner Jack Garratt. Already part of the family, Jack captivated the crowd during his intimate set at the Ibiza Rocks Christmas party last year and now he will bring his multi-instrumental live show to the world-famous Ibiza Rocks main stage for the very first time, supported by supreme new talent, electronic-soul duo HONNE.
Jack Garratt said: "I've already packed my tie-dye vests, speedos and enough UV body paint to paint the town LIT."
Three times Grammy award winners LCD Soundsystem play a very proud part in Ibiza Rocks' history. When the band played the Music Box at Manumission's 10th Birthday in 2004, it proved so inspirational that it cemented the belief that live music had a home on the White Isle and in 2005 Ibiza Rocks was born. The headline shows LCD Soundsystem subsequently played at Ibiza Rocks Bar (2007) and Ibiza Rocks Hotel (2010) stand out as another two of the most significant Rocks events of all time. Just months after their last Rocks gig James Murphy announced one final farewell, sold-out show at the iconic Madison Square Gardens, making the memories of the Ibiza shows all the more poignant. It's now time to celebrate the bands hotly anticipated comeback and their choice to return to Ibiza Rocks for one of only a handful of live shows anywhere in the world this summer. Almost exclusively headlining major festivals such as Coachella and Primavera, LCD Soundsystem will bring the fans much closer to the music with this long-awaited gig back 'home' in the intimate poolside setting of Ibiza Rocks Hotel for Part 1 of Rocks' Birthday celebrations in July.
Super-producer Diplo and his electronic dance troupe Major Lazer Soundsystem will keep the party vibes in full flow with their eclectic soundsystem mix of house, dancehall and electro. Having first played the Rocks stage In 2012, Major Lazer have gone on to become one of the most in demand acts in the world and achieved the biggest hit of last year with 'Lean On' – the most streamed single of all time, achieving over 540 million streams and 1.21 billion youtube views. Fresh from playing a historic concert in Cuba to over 500,000 people, Major Lazer will bring the same electric energy to the world- famous Rocks stage in July to conclude Rocks birthday celebrations.
One of the biggest female artists in the world right now and no stranger to Ibiza, Grammy award winner Jess Glynne first played Ibiza Rocks in 2014 supporting Rudimental and will now return as a No.1 album selling, chart-topping solo star for her own headline show in July.
Ibiza Rocks will proudly welcome back a band that were pivotal to shaping the success of Ibiza Rocks when it launched over 10 years ago. Kaiser Chiefs played one of the first ever shows in 2005 before the gigs moved to the 500 capacity Ibiza Rocks Bar (Bar M) in 2007 and the band featured on a truly memorable summer line up that included Arctic Monkeys, LCD Soundsystem, Mark Ronson and Kasabian. The Leeds lads will return for their 5th headline show in August and clearly can't wait to celebrate one of summer's most special gigs once again.
Kasier Chiefs said: "A long time ago in a galaxy far far away, we played Ibiza Rocks for the first time, in the backroom of club Manumission. It gets better and better every time, so here we go with the 5th installment. See you by the pool!"
Tine Tempah loves Ibiza and Ibiza loves him. A firm fan favourite with a high-energy, captivating live show, Tinie will be Balearic bound once more to wow the crowds with new material and huge hits including his UK No.1 single 'Not Letting Go' wihich features fellow Rocks artist Jess Glynne.
With over 15 million record sales under their belt, pioneering dance outfit Faithless were one of the first acts to play Ibiza Rocks in 2005 and reunited last summer to celebrate their 20th anniversary, performing as part of Radio 1's '20 Years in Ibiza' weekend at Ibiza Rocks Hotel. It is with huge excitement that Ibiza Rocks welcomes the band back for a full headline Ibiza Rocks show in August.
The Ibiza Rocks brand consistently boasts a bill crammed with the biggest international artists, best breakthrough talent and cutting edge DJs. Summer 2015 will see the celebration of Ibiza Rocks 11th Birthday during the 14 weeklong season of spectacular outdoor gigs.
Shane Murray, Brand Director, Ibiza Rocks Group said: "This year is hugely exciting for us at Ibiza Rocks as we embark on our second decade on the island. LCD Soundsystem debuted for us way back in 2004 for a show that was pivotal in inspiring our live music revolution in Ibiza. It felt special – upstart promoters and a maverick producer challenging the way things were. They return as one of the world's biggest bands and we couldn't be prouder. With Faithless and Major Lazer Soundsystem joining us we've got three global festival headliners at the Ibiza Rocks Hotel this year and that's because there simply isn't another gig atmosphere like it for artists and fans alike. Then we have new talents like Slaves, Jack Garratt and Jess Glynne who we've brought up through the ranks from support slots to headliners and firm favourites like Tinie Tempah and Kaiser Chiefs who consistently put on a brilliant live show. There's more to come and we can't wait."
Ibiza Rocks 2016 line up so far:
15/06 OPENING PARTY WITH SLAVES
29/06 JACK GARRATT | HONNE
06/07 IBIZA ROCKS BIRTHDAY (PART 1) WITH LCD SOUNDSYSTEM
13/07 IBIZA ROCKS BIRTHDAY (PART 2) WITH MAJOR LAZER SOUNDSYSTEM
20/07 JESS GLYNNE
27/07 TINIE TEMPAH
03/08 KAISER CHIEFS
31/08 FAITHLESS
Ibiza Rocks every Wednesday from 15th June – 14th September 2016
We Are Rockstars every Friday from 3rd June – 16th September 2016
Craig David's TS5 Pool Party every Sunday – 17th July – 4th September 2016
Stays at Ibiza Rocks Hotel includes tickets to any events taking place during your stay including – Ibiza Rocks (Weds 15/06 to 14/09), We Are Rockstars (Fri 03/06 to 16/09), Craig David's TS5 Pool Party (Sun 17/07 to 04/09)
Opening Party Offer-
Monday to Monday: 7 night stay at Ibiza Rocks + Ibiza Rocks opening party ticket + We Are Rockstars ticket from just £175 per person or £299 per person with return UK flights.
Mon to Sat: 5 night stay at Ibiza Rocks + Ibiza Rocks opening party ticket + We Are Rockstars ticket from just £125 per person or £210 per person with return UK flights.
Ibiza Rocks gig tickets from £20. Full details on tickets and hotel packages available now at www.ibizarocks.com. For Rocks news, check out www.facebook.com/ibizarocks Follow us on Twitter @ibizarocks