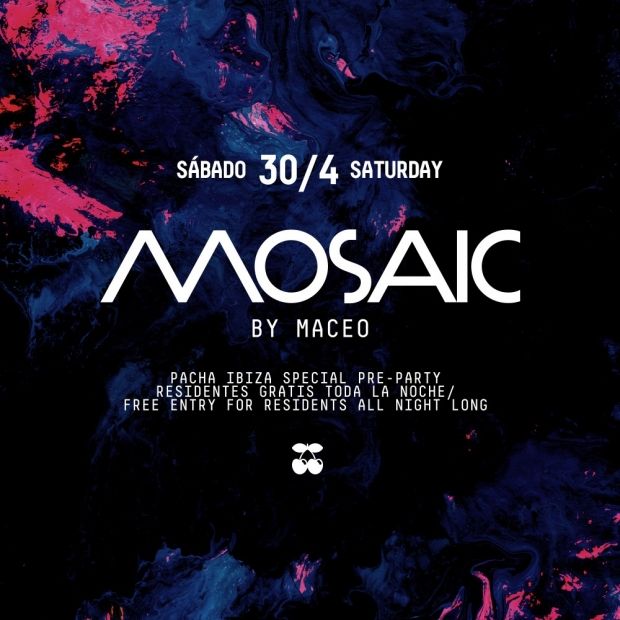 Maceo Plex debuts at Pacha Ibiza preseason 2016
This year Pacha Ibiza and Maceo Plex hold the trust and loyalty of all Ibizan residents by giving them a magical pre-opening night
On Saturday, April 30th Mosaic by Maceo Plex will open preseason at Pacha Ibiza

Leaving behind the warm and calm winter, the eager music lovers and early birds of Ibiza will receive long-awaited news of Pacha Ibiza's traditional pre-opening party: A date and theme have been finalized.
Maceo Plex will take command of the iconic club on Saturday, April 30th, bringing new experiences and the best beats. This is the first time Maceo Plex will present his artistic theme — Mosaic — in the Pitiusa Mayor and his first show at Pacha as head of Mosaic.
Considered a successful event since its inauguration four years ago with its spectacular production and guests artists, the pre-opening party continues to be a big club experience that reaches across different genres and music quality.
Save the date and remember your Ibizan residency because this party is absolutely free for all white island residents.

See you on Saturday, April 30th at Pacha!
www.pacha.com