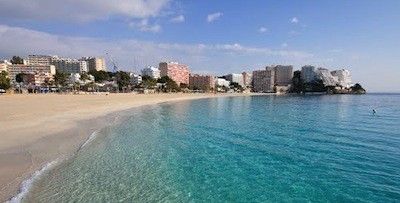 Ibiza Rocks Group confirm exit from Magaluf
Ibiza Rocks Group today announce that this will be the final year of Mallorca Rocks. After five seasons operating the summer-long series of open-air gigs at the Mallorca Rocks Hotel, the market leading youth brand have made the decision to leave the resort of Magaluf at the end of the summer in order to focus on expansion plans both in Ibiza and globally.

Andy McKay, Founder & CEO, Ibiza Rocks Group says: 'As the Ibiza Rocks Group expands with exciting new hotel and event projects in Ibiza and beyond, our strategic agenda has changed and the time is right for us to move on at the end of the summer season. We are really proud of what we have brought to the Mallorcan resort of Magaluf but we are pulling out of the resort in September. We will concentrate on building our Ibizan infrastructure and our global expansion plan and feel this is the right movement at the right moment for the Ibiza Rocks brand.'

Mallorca Rocks Hotel, events and retail stores will continue to operate as normal until the end of the season, after which all trading activity will cease.