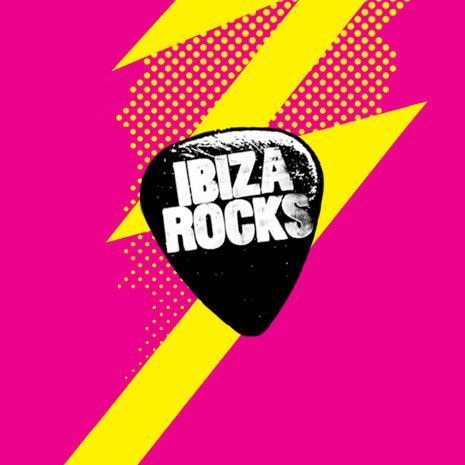 Ibiza Rocks with Wolf Alice, Skrillex, All Saints, Dizzee Rascal, Lethal Bizzle and more…..
Last summer Ibiza Rocks celebrated 10 phenomenal years of being the home of live music in Ibiza and the ground-breaking brand are back with another blistering line up featuring a mix of the most in demand names in live music. Joining the already impressive line up is electronic music master Skrillex, comeback queens All Saints, platinum-selling, genre-defining MC Dizzee Rascal, long-standing grime gatekeeper Lethal Bizzle and critically acclaimed indie rock outfit Wolf Alice who will bring the season to the ultimate climax.
As the most prolific, exciting rapper to emerge from the UK underground scene, Lethal Bizzle will deliver an unmissable live set featuring two unique drummers as he performs on the world famous Ibiza Rocks poolside stage in June (22). The long-standing grime star opened doors for other standout talents including We Are Rockstars artists Stormzy who sees him as an inspiration and mentor. Lethal has also been embraced by rock's elite- working with Babyshambles and Gallows amongst others. Currently competing a brand new album with producers Donaeo, Mark Ronson, Dexplicit, Youngstar and Gallows, Lethal Bizzle is both an original talent as well as a diverse one. Making his Ibiza Rocks debut, support will come from Ghana – raised, UK afrobeats artist FUSE ODG.
There are a handful of artists that have been on a passion-fuelled, game-changing roller coaster of a ride with Ibiza Rocks from the start and one of them is the UK's very own Dizzee Rascal. His Mercury Prize winning grime classis 'Boy in da Corner' has cemented its place in music history and regardless of how the grime scene has grown it was Dizzee who put out an album first. This propelled him and a style of music that was still in its infancy into the public eye, and as the pioneers of introducing new genres to the White Isle, it was Ibiza Rocks who introduced Dizzee and grime to Ibiza back in 2008. The long term friend and champion of Ibiza Rocks will be Balearic bound this summer to make a welcome, highly anticipated return to the open-air Rocks stage in August (10).
All Saints made their name as one of the most successful pop groups of the 90's with two multi-platinum albums and record sales in excess of 12 million worldwide. Their self-titled debut album went 5 x platinum and produced 3 No.1 singles including the double BRIT award-winning 'Never Ever' and their second album featured the Ivor Novello winning 'Pure Shores.' Back together in full force, the feisty female foursome have just released their first new album in 10 years 'Red Flag' featuring huge hit single 'One Strike.' Fans will get a rare chance to see the girls performing a stunning live show under the stars featuring the best of their back catalogue and showcasing new material ahead of their first tour in over 15 years.
All Saints said: "We can't wait to headline at Ibiza Rocks on Aug 17 – we've always wanted to play there so it's going to be one of our highlights of the summer"
With the release of "Scary Monsters & Nice Sprites", Skrillex helped instigate one of the largest shifts in modern American music in recent memory, sold millions and gained one of the largest social media followings in the world. Now boasting over 10 million worldwide single sales and 8 Grammys, Skrillex is one of the most in-demand names in music. A true visionary, an amazing creative force and an immense musical talent, Skrillex is all set to provide one of the seminal shows of the summer at Ibiza Rocks Hotel on August (24).
As the absolute epitome of what a young British indie band should be, Wolf Alice are known for their powerful live shows. When the North London quartet released their debut alum 'My Love is Cool' last year it was Mercury nominated and widely cited as the debut of the decade so far. Singer Ellie Rowsell has just been announced as a judge for the 2016 Mercury Prize and the band are also up for a prestigious Ivor Novello award. Fresh from a standout performance at Coachella and currently tearing up the USA on tour, this band are now firmly established as one of the most exciting new bands to hit the scene. Wolf Alice are perfectly placed to bring summer 2016 to a spectacular close in true Rocks style in September (14).
Wolf Alice said: "Dreams really do come true. Grab your sun tan lotion and best bucket hat, the Wolf Alice closing rave is set to be beyond lit…"
The Ibiza Rocks brand consistently boasts a bill crammed with the biggest international artists, best breakthrough talent and cutting edge DJs. Summer 2015 will see the celebration of Ibiza Rocks 11th Birthday during the 14 weeklong season of spectacular outdoor gigs.
Ibiza Rocks 2016 line up so far:
15/06 OPENING PARTY WITH SLAVES | RATBOY
22/06 LETHAL BIZZLE | FUSE ODG
29/06 JACK GARRATT | HONNE
06/07 IBIZA ROCKS BIRTHDAY (PART 1) WITH LCD SOUNDSYSTEM
13/07 IBIZA ROCKS BIRTHDAY (PART 2) WITH MAJOR LAZER SOUNDSYSTEM
20/07 JESS GLYNNE
27/07 TINIE TEMPAH
03/08 KAISER CHIEFS
10/08 DIZZEE RASCAL
17/08 ALL SAINTS
24/08 SKRILLEX
31/08 FAITHLESS
07/09 SPECIAL GUESTS TBC
14/09 CLOSING PARTY WITH WOLF ALICE
Ibiza Rocks every Wednesday from 15th June – 14th September 2016
We Are Rockstars every Friday from 3rd June – 16th September 2016
Craig David's TS5 Pool Party every Sunday – 17th July – 4th September 2016
Stays at Ibiza Rocks Hotel includes tickets to any events taking place during your stay including – Ibiza Rocks (Weds 15/06 to 14/09), We Are Rockstars (Fri 03/06 to 16/09), Craig David's TS5 Pool Party (Sun 17/07 to 04/09)
Stays at and our brand new 4* Sol House Mixed By Ibiza Rocks Hotel in San Antonio Bay includes tickets to Ibiza Rocks on Wednesdays if staying over a gig night.
Ibiza Rocks gig tickets from £30. Full details on tickets and hotel packages available now at www.ibizarocks.com. For Rocks news, check out www.facebook.com/ibizarocks Follow us on Twitter @ibizarocks