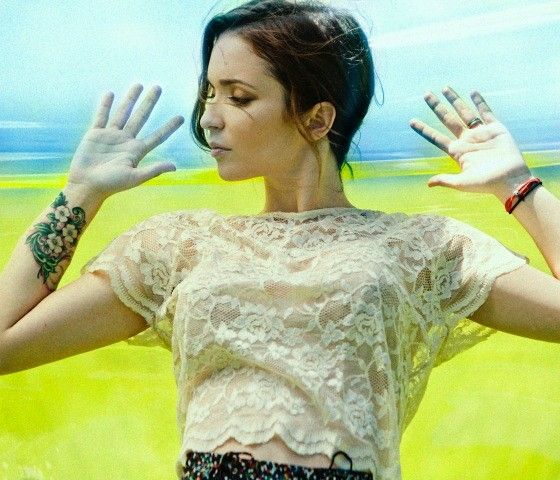 IBIZA ROOTS FESTIVAL II
Jarabe de Palo arrives at Ibiza Roots Festival!
The legendary Spanish band, with almost 20 years of trajectory, lands in the Island next Thursday July 9th to give a unique concert that will review all their greatest hits: 'La Flaca', 'Depende', 'Grita', 'Bonito', 'El Lado Oscuro' y 'Agua', amongst others.
Singer-songwriter Pau Donés and his group have received 16 deserved Latin Grammy nominations over the years, including three for their ninth and latest album 'Somos', that they have been presenting around the USA, Latin America and Europe since their release in 2014.

Diana Fuentes, the emerging voice of Cuban music, will be sharing stage with them. Eclectic, melodic and irresistible, she is one of the most prolific artists of her generation.
Her second album, 'Planeta Planetario', that was a joint artistic collaboration with renowned Puerto Rican musician and producer, Eduardo Cabra (Visitante), member of Calle 13 has been be an important step for Diana Fuentes to gain recognition internationally.
Her music has a unique magic that exudes a selection of Afro-Cuban rhythms fused with sounds of pop, Jamaican dance, electronic music, hip hop, bolero and other genres.
Nathunal Solanki & Sakapuntas, Master Nagara Drums from Rajasthan will be opening the curtain to this summer's second edition of Ibiza Roots Festival 2015. The prestigious dancer Marta Chandra will be performing accompanying with traditional Kalbelia dance, from this same region.
Come and enjoy the best selection of world music sounds in the magical setting of Dalt Vila, the best preserved Fortress of the Mediterranean. Families are welcome and children under 10 get in for free!
Advanced Tickets are now on Sale
General Price: 25€
Special Resident discount: 20€
ONLINE: www.ibizarootsfestival.com
www.facebook.com/IbizaRootsFestival
TICKETMASTER – NOTIKUMI
Ibiza: Savia, Pura Vida (Plaza del Parque) // Puerto: Closer (next to Burger King) // Sant Josep: Raco Verd // Santa Gertrudis: Musset/ Santa Eulària: Disquería Holiday // Sant Carles: Heladería Viccio // Sant Antoni: El Reencuentro // Formentera: Restaurant San Fernando (Sant Ferrán)