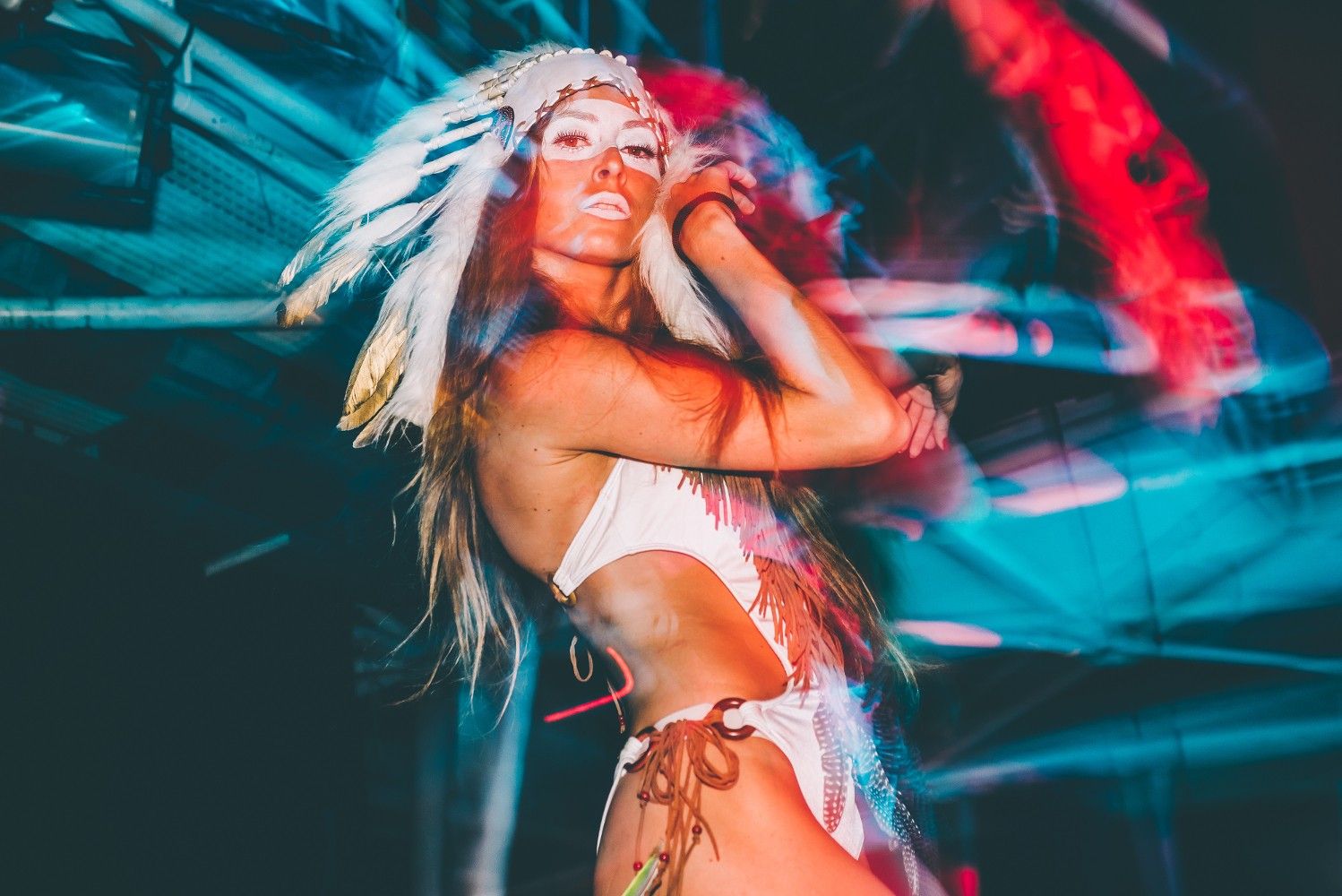 WINDTALKERS OPEN THEIR SUMMER IN IBIZA AT PRIVILEGE
Last Monday began WINDTALKERS with the first of 10 dates which will be held at the biggest club in the world, PRIVILEGE IBIZA.
WINDTALKERS is a new concept that aims to recover the essence of the first parties in Ibiza where the unity of the public and the common sense of celebration prevailed in the long nights on the island, WINDTALKERS, is an entry point to unique experiences: from technology to artistic expression inspired by native American cultures, a trip to the senses , with a solid concept that will take you to reconnect with our roots, and travel on a new dimension in nightlife.
Electronic music lovers packed the Vista Club room to the rhythm of the beats from the early hours of the night. The Argentine DJ and producer based in Ibiza, KINTAR, which will be the resident throughout the summer, was first responsible for putting rhythm to this night,
Making the way for the MAMBO BROTHERS who elevated the musical level interacting with the audience from the spectacular dome that forms the DJ Booth as the center of the action in WINDTALKERS was first responsible for putting rhythm to this night.
The aerial, the performances and the go-go's were happened during the night, wowing the audience and warming the atmosphere with the music by TECHNASIA with a memorable and very danceable set to make way for the canadian MARC HOULE on, who developed a very interesting session bringing the room to the climax of the night where the relay took the experienced Scottish duo SLAM that put the finishing touch with his forceful Tech House to this end first night which will, no doubt, one of the revelation of the 2015 summer in Ibiza.
WINDTALKERS is held every Saturday in the club Lido – Salou and every Monday at Privilege Ibiza.
Join the Tribe