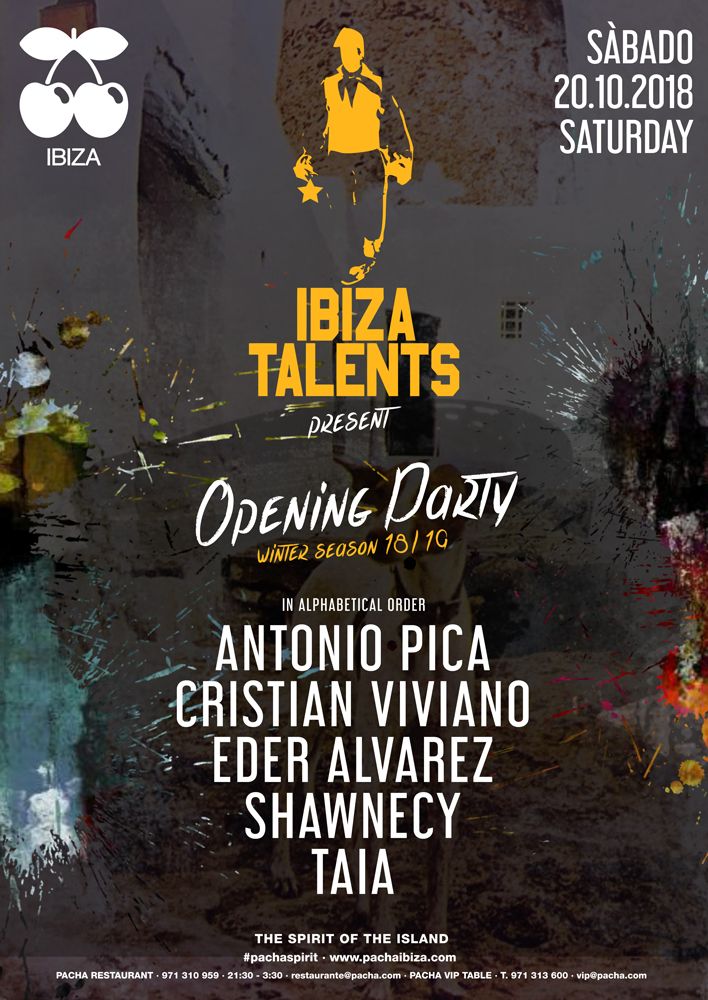 Ibiza Talents Opening Party, Pacha – Saturday, 20th Oct
Ibiza Talents back to Pacha next 20th of October
Ibiza Talents is back to Pacha to celebrate our CHERRIEST WINTER the first gig will be next Saturday, 20th of October with a fresh line up and of course full of TALENT.
This party It is one of the most successful winter parties on the island, it is a platform to support the great musical talent of Ibiza.
Ibiza Talents is a successful party created a few years ago by the Italian promoter Davide Avallone to make known the enormous musical talent of the island.
An appointment designed to support and promote those Djs and producers who live on the island throughout the year and who display their work here.