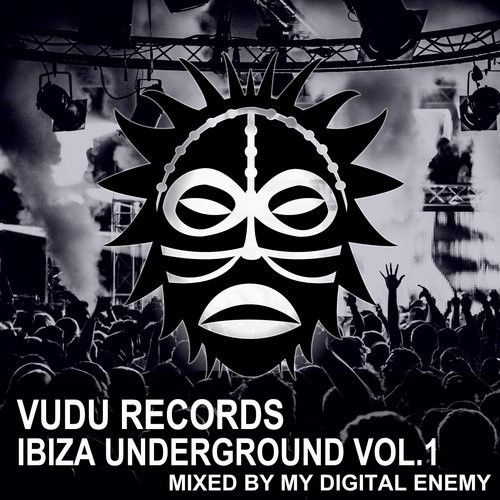 Vudu Records - Ibiza Underground Vol. 1
There may only be a few weeks until we wave goodbye to another epic Ibiza season but thankfully the guys at Vudu Records aren't quite ready to return to reality and have dropped a bomb that'll keep the dancefloors of the White Isle shaking for a while longer yet.

For the first time in Vudu history label bosses My Digital Enemy have selected and mixed a flawless collection of tracks that follow the calibre we've come to expect from Vudu Records. Vudu Records Ibiza Underground Vol. 1 delves into the deeper, techy side of house showcasing fresh and established talent from across the scene.

The 16 track compilation, including seven exclusives, is essential listening for those who want to keep an ear to the underground. Expect to be taken on an unmissable journey via the sounds of My Digital Enemy, Scott J, Night Safari, Timo Garcia, LIL'M, Andy Rojas, Mike Newman, Sam Dungate, Electrik Cat, Fletch, Matt Moore, Matteo DiMarr, Dashka, Manna Croup, Cult 45, Marc Vedo and Roland Clark.

With every release cementing the label as a major player in the industry, Vudu Records Ibiza Underground Vol. 1 is a triumph in itself. Find yourself the nearest dancefloor and get ready – the only tech house playlist you'll need this season has landed.