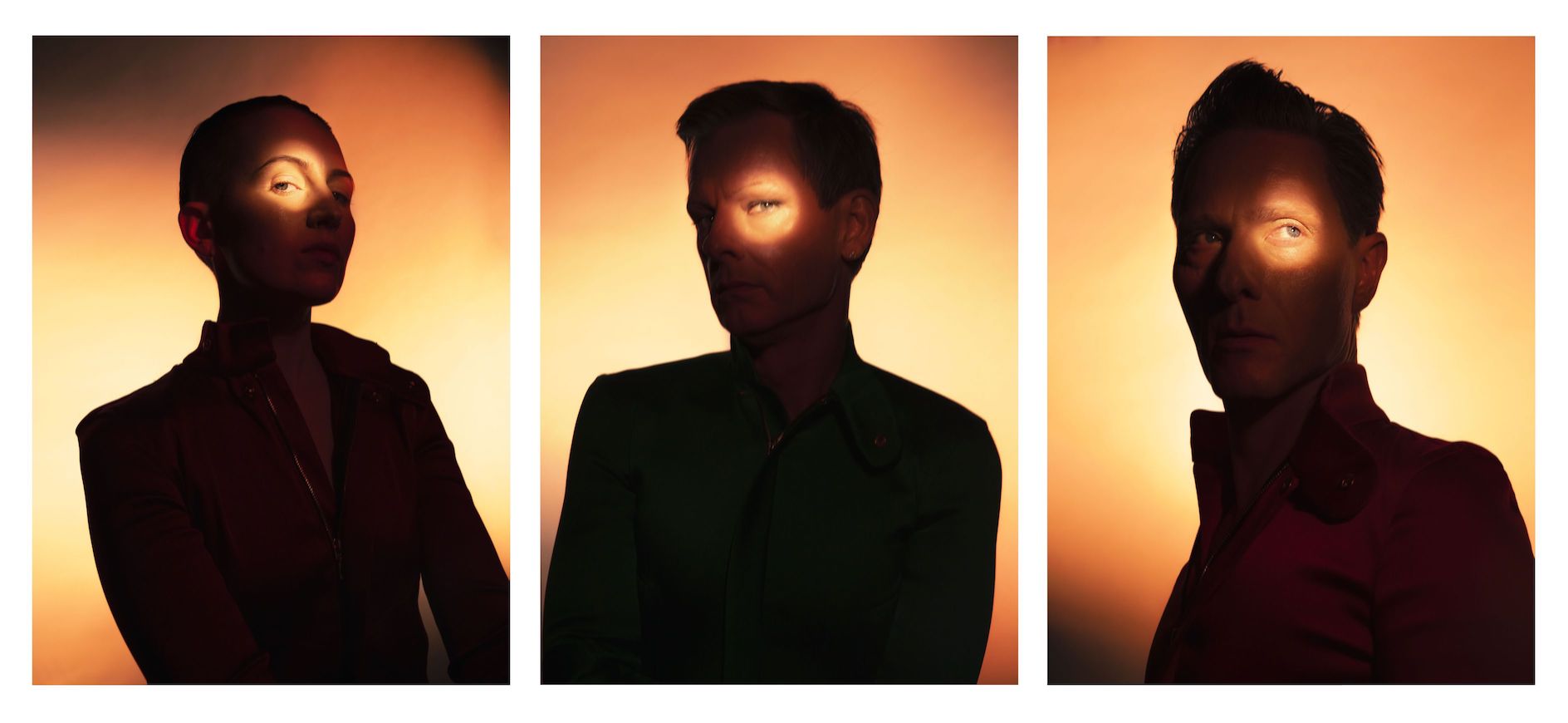 Icelandic Trio GusGus Debut "Our World"
Without skipping a beat, GusGus continue their early-year momentum with the release of another sonically engrossing single, "Our World". The six-minute cut marks the third single off their forthcoming album, Mobile Home, and kicks the catalog into overdrive. The critically acclaimed bands' most high-octane track yet, "Our World" offers a lusciously ethereal scoop of rave-infused pulsating synths. The single is out now via their imprint, Oroom.
Turn on the speaker and crank up the volume. For those who opted to "Stay The Ride" following GusGus' last release, "Our World" unlocks the door to their creative kingdom. Driven forward by Daníel Ágúst's seductive vocals, Margrét Rán's commanding chorus lead, and an explosion of quivering synths, "Our World" provokes the rave nostalgia in all of us. As electronic veterans themselves, GusGus have continuously proven their ability to encapsulate a moment in an immaculate production, and their latest is no exception to the rule. A sonic exhibit of their artistic perspective, "Our World" provides us with an escape from our current reality. Close your eyes and allow yourself to be immersed in the inner workings of their world.
Following the announcement of their new album, Mobile Home, in late 2020, GusGus has been working overtime to prepare for the anticipated release slated for May 28th, 2021. In addition to sharing two singles, "Higher" and "Stay The Ride", the trio recruited original founding members Stefan Arni and Siggi Kinski to direct their music video counterparts. The director duo, best known for their work under the alias Arni & Kinski (Sigur Ros, Kiasmos, Olafur Arnalds), translated the music into a series of glorious melodramatic visuals. Arni & Kinski's unique directorial style elevated each track into a new creative dimension, with both videos reaching over 700,000 combined views to date. The partnership continues with a brand-new music video for "Our World", which can only speak for itself.
Tastemakers of the scene for a quarter of a century, GusGus are one of the most beloved and longstanding electronic acts hailing from Iceland. Offering much more than just unparalleled musical mastery, the group have had their feet firmly spread across various sectors of the creative space since their inception, and would sooner be classified as a multi-media art collective above all else. Perhaps their most defining quality has been a colourful history of mysterious dramas and last-minute collapses, woven amidst improbable apex moments that have no doubt made theirs one of the most compelling journeys of any electronic ensemble to date.
After 25 years of music, memories, and unforgettable live performances, GusGus unfold into a new era with the announcement of their upcoming 2021 album. Rejuvenated and replete with creative aspiration, the collective welcome Vök's Margrét Rán as the newest member of the circus, calling upon her illustrious dream-pop vocals to launch a new chapter in the GusGus saga. Offering an immersive montage of short stories that will serve as their most ambitious and forward-thinking LP to date, "Mobile Home" echoes the world's forgotten purpose, lost between screens of distraction and material consciousness. This conceptual manifesto is the embodiment of GusGus and their world, a virtuous blend of masterful compositions and profound ideologies.