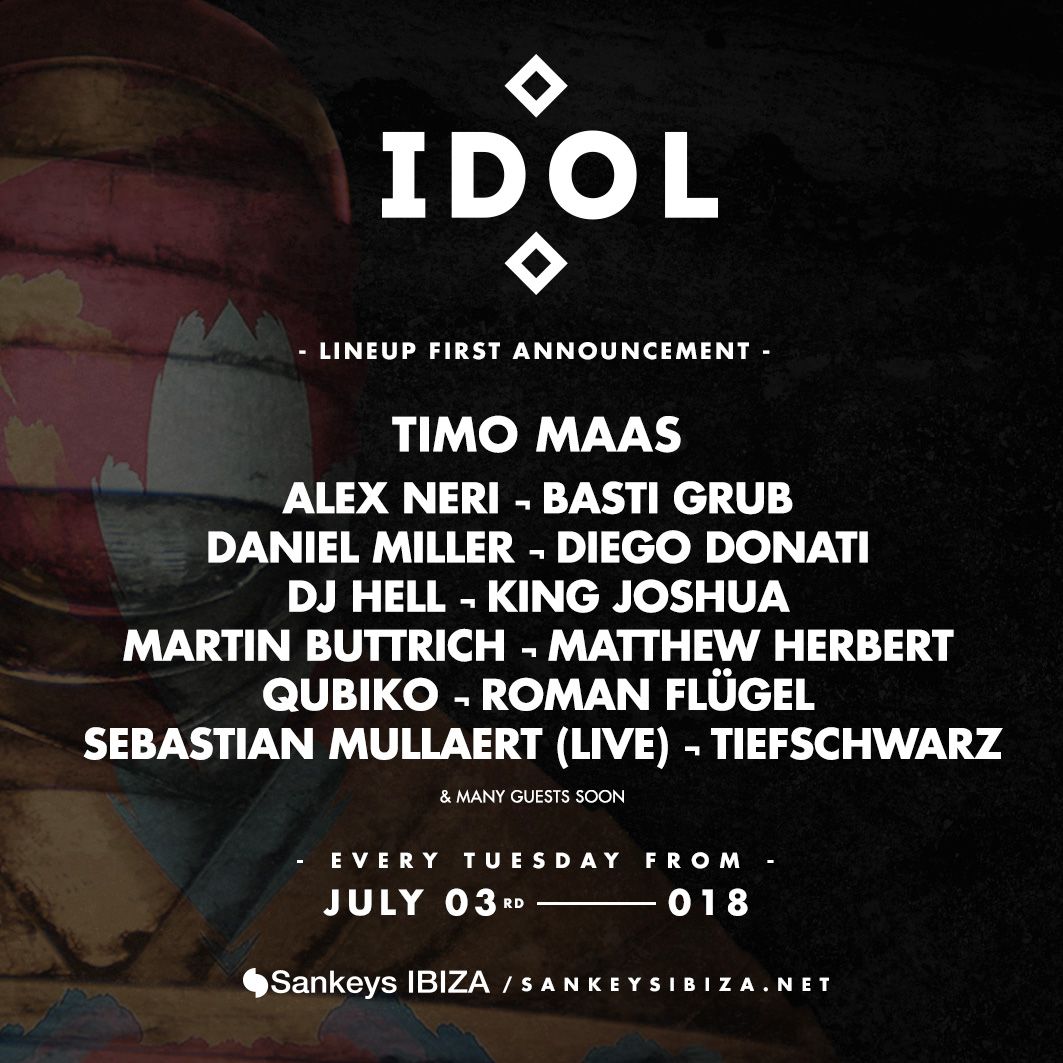 IDOL first artists announcement at Sankeys Ibiza
Brand new to Ibiza this season is IDOL @ Sankeys running from 3rd July to August 28th. Curated by IDOL resident, the legendary Timo Maas, the first wave of artists to perform alongside can now be revealed…
Timo Maas has invited an outstanding array storied and coveted artists to perform alongside him every week. Welcoming Mute Records founder Daniel Miller, long term collaborator DJ Martin Buttrich and boundary deifying artists like Roman Flügel and Matthew Herbert. Furthermore Gigolo Records maestro DJ Hell, Alex Neri, Basti Grub, Swedish stalwart Sebastian Mullaert and Souvenir bosses Tiefschwarz will also help to create the sound track to the legendary Playa D'en Bossa club every Tuesday. IDOL will take you on a futuristic trip where music and art merge.
A trip through the sound of techno and electronic music. An immersive experience where the performances of dancers, the presence of giant statues and futuristic decoration will transport us to another dimension. Every Tuesday, IDOL will transform Sankeys into a place of worship for music lovers congregating in Ibiza.
Together with Timo Maas and an incredible selection of renowned and respected artists, Italian artists Diego Donati and King Joshua will be your hosts for a night unlike anything else on the Island. Tuesdays in Ibiza have their own name, IDOL, an authentic vision and evolution of the clubbing experience.
[email protected] TuesdaysfromJuly3toAugust28.