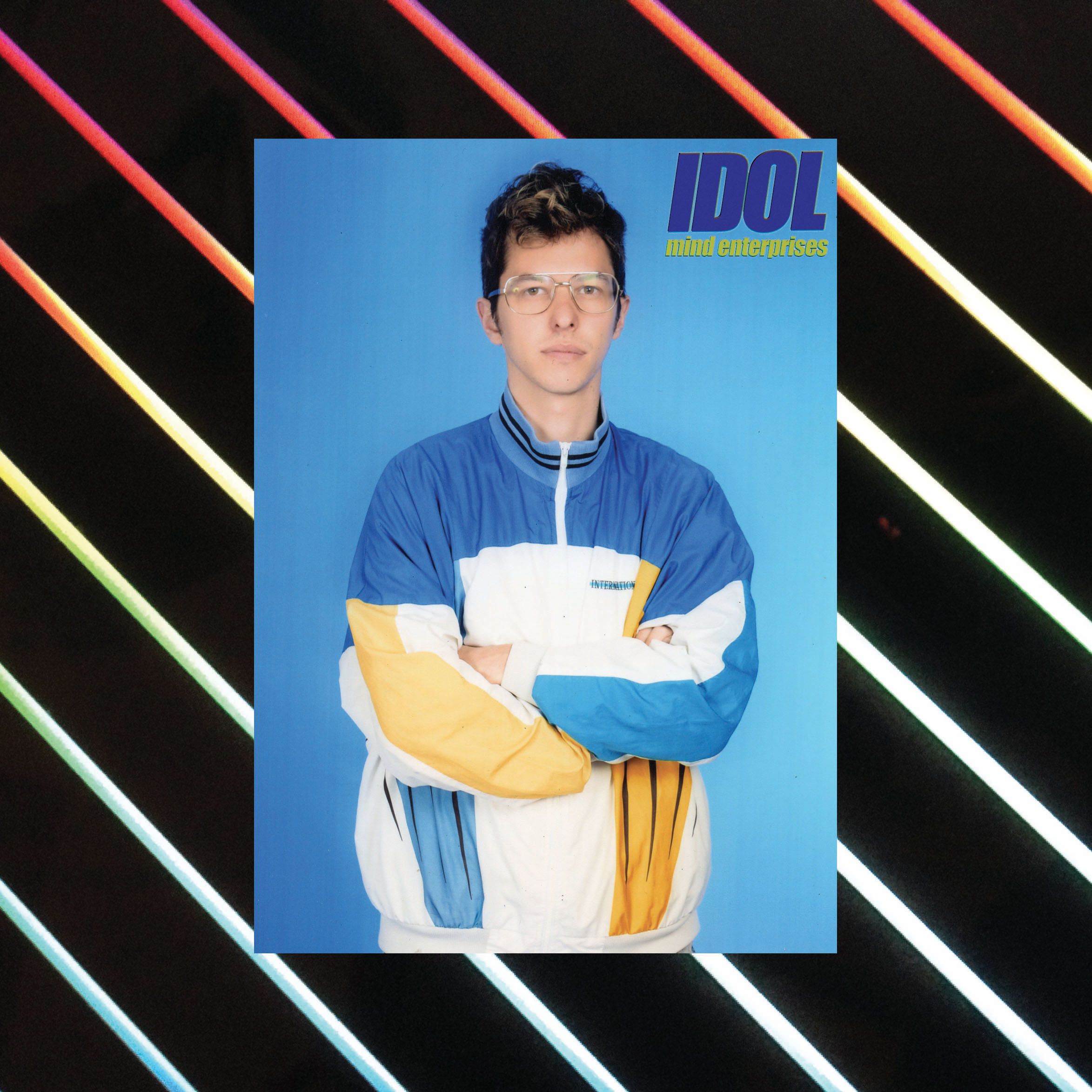 Mind Enterprises - Idol
Today, Italian DJ and producer Andrea Tirone aka Mind Enterprises shares his new single and video 'Idol'. Drawing from early 80's Italian acts like Fancy, Kano and Alexander Robotnick, yet preserving echoes from the West African excursions of his recent work, 'Idol' is a personal and engaging perspective on the classic Italo-disco sound. Adding in the visual texture is the revered art director Kate Moross, who uses a mixture of photos, static and moving text, illustrations and vibrant colours to create the perfect aesthetic to match the sonic.
After exploring uncharted afro-disco territories with his previous album Idealist, 'Idol' marks Mind Enterprises return to more familiar grounds: "I felt the need to find the most natural and easy way to write music, starting from my comfort zone." While Tirone might seem to have found inspiration through his national heritage, his geographical journey tells a fuller story. Having fled his hometown of Turin in 2011, Tirone lived in East London for 6 years before recently relocating to the tropical island of Gran Canaria – "the southest place in Europe", as he puts it.
"I took a map and looked for the most laidback life and sunny place in Europe. Perhaps I'm overreacting to London?"
However, location only tells part of the story – as the name suggests Mind Enterprises has always been about Tirone tapping his own imagination. His most recent output 'Idol' sonically reflective of his move towards the sunshine.
2017 promises to be a big year for him with lots more music to come.