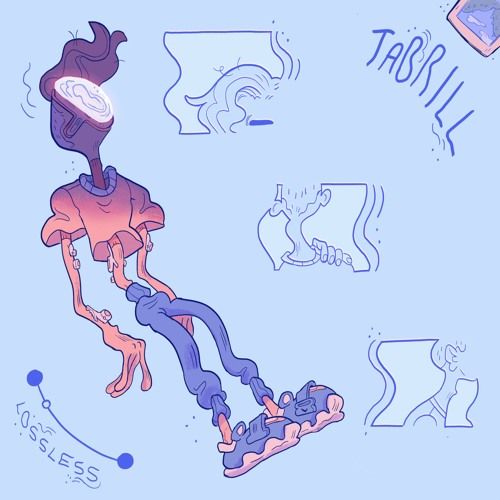 Tabrill ft. Emily - Lossless
Fresh from dropping his single 'Sans', Brisbane producer Tabrill is back but this time with a soft-warping electronic track featuring vocals of a mysterious new artist known only as Emily.
Tabrill is a producer who goes beyond the surface of a track, and 'Lossless' is no different. Here, Tabrill goes deep into the psyche of protagonist Owun, and poses a lot of questions about his origins.
"Upon finding an old photograph, our protagonist Owun comes to the realization that the memories of his past aren't as clear as he thought. Actually, he can't really remember anything. Who was he in his past life? Where did he come from? What else has he forgotten? Why has he forgotten? Determined to scrape together even just a fragment of his memory, Owun sets out to find the source of the photograph. With no real idea where to even begin searching Owun just starts walking in no particular direction. 'Lossless' acts as a sort of inner-monologue for Owun throughout his journey," he said.
With this narrative, it's easy to imagine Owun's journey. The music acts as the vessel to share this story as it is highlighted by the melting synths and pulsating melodies.
The delicate vocals of Emily sooth the ears and warm the soul; the perfect storyteller for this lone ranger.
Stream 'Lossless' now on SoundCloud, Spotify & iTunes, and while you're there be sure to check out the recently released single 'Sans'.

Socials:
https://www.facebook.com/Tabrill
https://soundcloud.com/tabrill
https://twitter.com/TabrillTime
https://www.instagram.com/tabrilltime