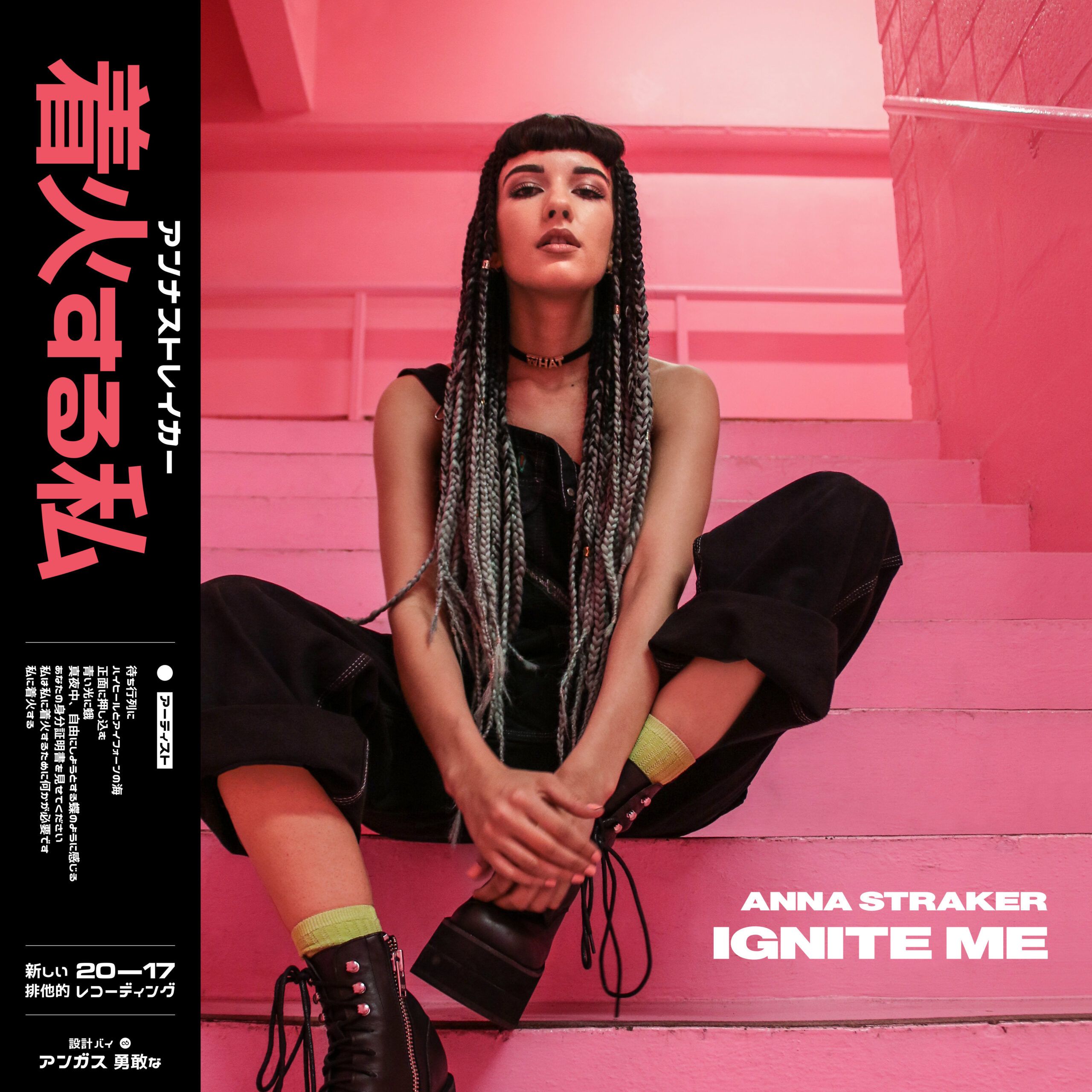 Anna Straker - Ignite Me
This summer, London's own synth princess Anna Straker returns to the limelight with her latest offering 'Ignite Me'. Premiered via XX, the track speaks volumes on her undeniable vocal talent and production prowess as it dances the lines of trip hop, hip hop and electronica. Inspired by artists including James Blake, Blood Orange, The Streets and N.E.R.D., Anna blends soulful 90s inflected chords in the chorus with a compelling story in the verses.

Speaking on the track, Anna says:

"Ignite Me is a little bit different to my other songs, so it's been really cool to experiment with a more hip-hop influenced sound. The lyrics are about going out to a club and feeling like you don't belong, everything's a bit gross and you're really aware of what's happening around you. I really enjoyed writing the poetry for the verses, turning the dismal and melancholy aspects of night clubbing into something beautiful."

The launch of 'Ignite Me' is a powerful, left-of-centre follow up to her debut Serious EP (2016) which received widespread support and praise from the likes of Annie Mac, Monki and Huw Stephens onBBC Radio 1, Pigeons and Planes, Nylon, The New York Observer, The 405, Wonderland, HungerTV and CLASH to name a few.

2017 is proving to be a standout year for Anna with debut festival appearances at The Great Escapeand Glastonbury on the Sonic Stage and her first international tour in Japan. Earlier this year, she went viral with a technical cover version of "Shape of You" on her Pocket Operators which clocked up over 1 million streams on Facebook in under a week; an achievement indicative of her growing international fan base and status as 'one to watch' this year.