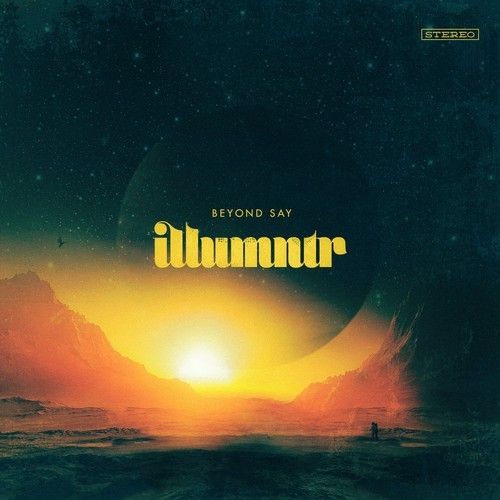 Illumntr – Beyond Say
The Lowtemp crew has been having quite the busy year. With label head Gramatik releasing a highly anticipated album in January, he set the bar quite high for his colleagues. But without any intimidation, Bryn Austin Bellomy and John Russell – aka ILLUMNTR – have now unveiled their third track 'Beyond Say' off the upcoming album 'Soul Sister'.
Following their first two releases, 'Gulf Hymn' and 'Tangled with Bear', which had more of an R&B and 80's guitar feel, this catchy single has a more soulful and instrumental temper. 'Beyond Say' captures the essence of the future funk and psychedelic energy that the duo's pathos is based upon, with female vocals gliding the track into a smooth and bluesy groove, eventually leading into a kaleidoscopic chorus.
Headed to the infamous Red Rocks Amphitheater this Saturday 17th May, the experimental collaborators will look to set the majestic arena ablaze as part of ExMag, featuring a special set with unheard tracks of 'Soul Sister'. Supporting their friends Lettuce, BRANX, Gibbz and of course, Gramatik, the troupe will be delivering their sounds of plucky bass lines, electric guitar synths and trippy rock that will have the fans soaring to an even higher level of splendor.
Check out the full track list for 'Soul Sister':
1. Listen Up Brother Man
2. Little Ghost
3. First Contact
4. Gulf Hymn
5. Bear in the Distance
6. Tangled With Bear
7. Now Lay Your Hands Upon My Soul
8. Beyond Say
9. Islands/ Mishiakuwan Johnson, Human Alien
10. Dark Days
11. Gulf Hymn Reprise

www.illumntr.com
www.facebook.com/illumntr
www.twitter.com/illumntr
www.soundcloud.com/illumntr