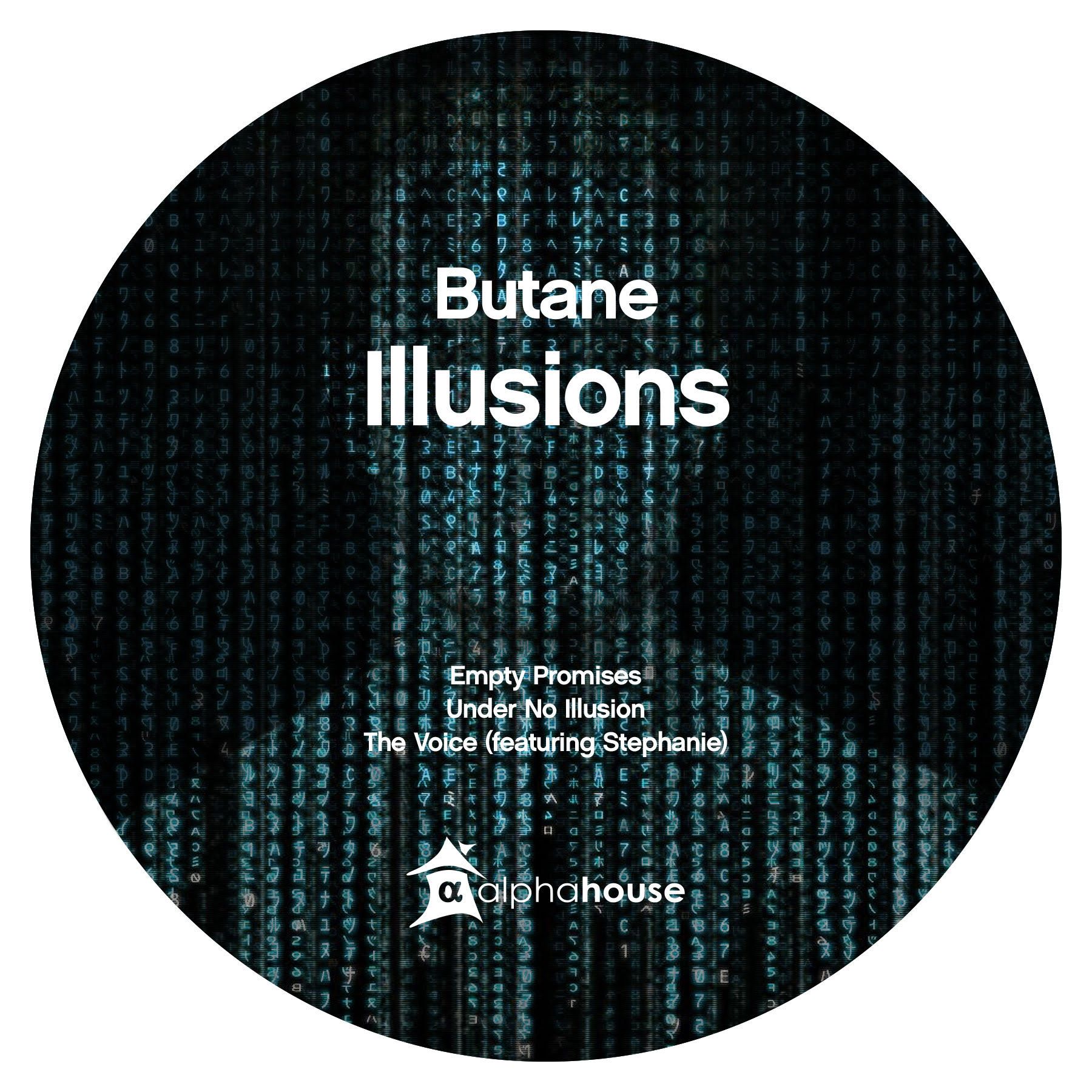 Butane - Illusions
Butane continues his Alphahouse driven assault this March as he steps up to deliver a third consecutive killer EP on the imprint to kick off 2017.
Following an extremely productive year with releases on the likes of Jamie Jones' Hottrax, Dubfire's SCI+TEC and his own Little Helpers, Andrew Rasse aka Butane returns to his flagship Alphahouse imprint to pick up exactly where he left off in 2016. Widely regarded as a champion of uncompromising underground quality with his two record labels, Rasse is also responsible for an ever expanding and ever impressing discography, ensuring his considerable impact upon the scene hasn't gone unnoticed for over a decade. Here we see another stellar example of that quality, with three fresh and intelligent productions packaged and readied for the dancefloor.
Opening up the EP, 'Empty Promise' sets the tone from the start as Rasse effortlessly couples a menacing, rumbling bassline with precision snaps and laser sharp rides to propel the party firmly into the psychedelic hours. 'Under No Illusion' follows, and trades on signature Butane aesthetics from amongst it's layers, stripping things back and laying the focus on a pounding, warehouse-style bass drum, disaffected echoing vocals and bright, blossoming electro tinged melodies.
Finally, fellow Alphahouse artist Stephanie lends a cackling laugh and tripped-out vocal shots to 'The Voice', where reverberating sounds drift over a murky, subtly evolving reductive-funk groove. Never obvious and always for the late night crowds, it's yet another production under Butane's belt that oozes understated class and quality.
Butane 'Illusions' drops on Alphahouse on 10th March 2017.
Track list
Empty Promise
Under No Illusion
The Voice (ft. Stephanie)