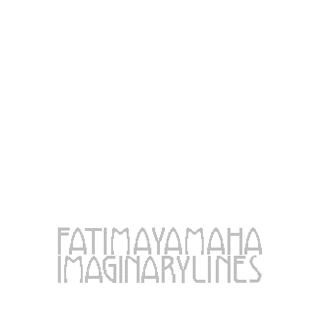 Fatima Yamaha - Imaginary Lines
After the seminal 'What's A Girl To Do?' re-emerged to become the soundtrack to summer 2015, illusive producer and multi-instrumentalist Fatima Yamaha announces the release of debut LP 'Imaginary Lines'
Every bit as dreamy as the title suggest 'Imaginary Lines' takes it's listener on a genre blurring journey through deeply soulful interludes; touching on disco, funk, and rare groove while keeping a hand in bass heavy electronica throughout. With a scurry of eloquent synth interchanges dropping effortlessly into upfront bass formations throughout the intricate production seen on this record, Fatima Yamaha creates a club ready, yet laidback soundscape to perfectly define his perpendicular point of view on the genre specific ideals of underground music.
The LP opens with short orchestral interlude – 'Shuppatsu'- setting the tone for what's to come in lead track 'Borderlines II', an upfront, funk laden chorale with a deep, rolling beat and almost acidic tone to the quasar-like synths. Next up, 'Love Invaders' bouncy rhythm allows the classically soulful, yet distorted vocals to dance dexterously over the upfront synths and rolling beat.
Elsewhere on the record, eighties soul influences can be heard coming through the carefree, relaxed synths of 'Only The Universe' before the pace quickens and more club ready vibes can be felt coming through 'Sazak Bay's punchy bass-line. The whole LP is heavy with beautiful sonic contrasts; from atmosphere building symphonious crescendos, to grittier bass-lines, and Sofie Winterton's ethereal vocals on the mesmerising 'Citizens' – Fatima has compiled ten tracks, which find themselves at a juxtaposition while simultaneously slotting together perfectly in a kind of synergy that is found throughout his repertoire of past productions.
Fatima Yamaha's clandestine approach to his artist profile only adds to the ever-building hype around this record. Very much letting the music speak for itself, the themes of this release are entirely audio focused.
TRACKLIST
1 Shuppatsu
2 Borderless II
3 Love Invaders
4 Only Of The Universe
5 Migratory Floozy
6 Sazak Bay
7 Citizens (featuring Sofie Winterson)
8 Sooty Shearwater, King Of Migration
9 Night Crossing
10 Imaginary Lines