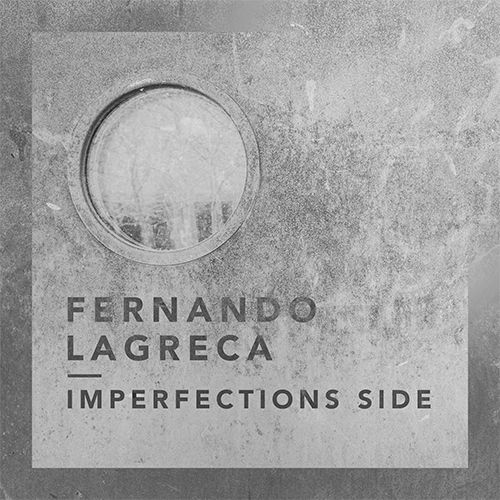 Fernando Lagreca - Imperfections Side
Barcelona, Spain – Fernando Lagreca's album 'Control' on Irregular in 2014 granted him the chance to perform at an infinite amount of festivals and events such as Sónar 2015 and Razzmatazz, Dabadaba, BIME Festival, Electrosplash, Manrusiónica, and Peacock Festival. Fernando has also toured around Norway and Lithuania and in 2016 he brought his music to the club terrain performing at clubs such as City Hall, Input, Warehouse, etc.
For 2017, Fernando Lagreca is back launching his very own imprint, Beautiful Accident with two EPs letting him express himself with a hybrid of language that is halfway between the dance floor and the melodic harmonies of a hypnotic ambience.
The first of the two EP's, 'Imperfections Side' introduces the alibi for both, an essay on the imperfections that surround us is the theme that leads and gives thread to this miniseries of works. Fernando Lagreca models with an electronic chisel theme that makes up this first installment with punchy and warm synths, metallic distortions and deep kicks, and the always distant vocal presence. 'Imperfections Side' is wrapped in manipulated reverbs that motivate imperfect artificial spaces.
The A side of the 10" vinyl is an introduction into the world of imperfections with 'God Is A Pad', an evolving piece that was recorded entirely in real time. Two analog synth's created the first track in the EP, one of them of course is a profound 'Pad' that evokes a nice ambience and the other is a forceful bassline that adds a selection of modular synths on the effects side of things.
Next up is 'Twisted Pictures', a more dynamic track containing a strong aroma for the dancefloor. A 4/4 that brings warm club vibes that allows one to get lost in the music. Everything seeming blurry and out of place, allowing the artist to bring us to the appropriate place before flipping the vinyl over.
'Imperfections Side' opens up the B side, the track that lends it's name to the EP. We're still in dancefloor mode but this time with more pop influences and vocals that mark the beat. The reverbs wrap around you allowing you to let go and enjoy the imperfections of life, continuously searching for the silver lining.
The 'Imperfections Side' EP closes out with 'End Of File', an ode to the programmed loops. 'End of File' plays homage to a retro era that's been forgotten, leaving just one last question that hasn't been answered, the arpeggios guide us, but is it really the end?