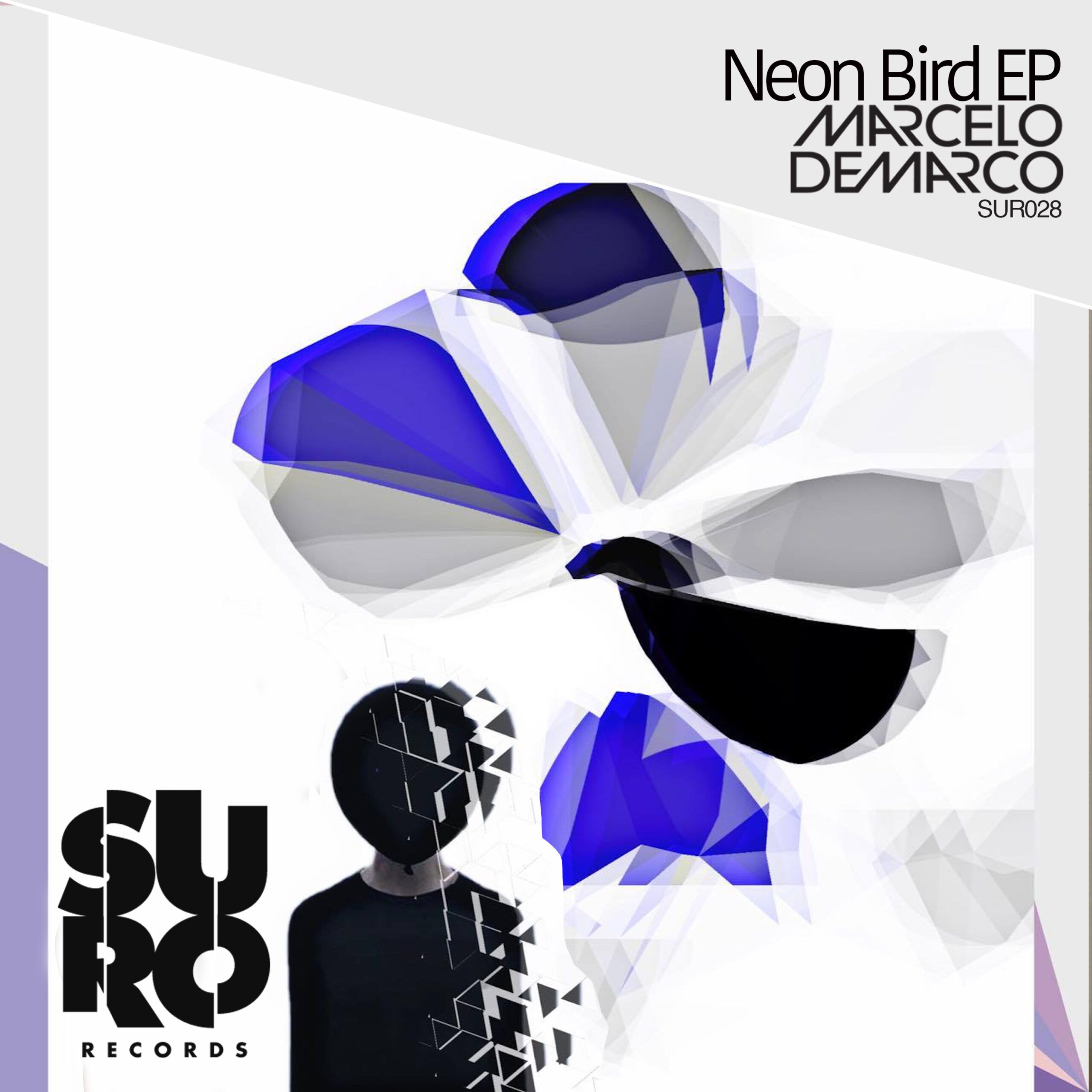 Marcelo Demarco - NEON BIRD EP
Release Date: 3rd July 2017
TrackList:
1 The Fantastic Way (Original Mix)
2 Creampie (Original Mix)
3 Picante (Original Mix)
4 El Conjuro (Original Mix)
Release Info:
Suro records put a serious flag on the techno territory with this strong release. The "Neon Bird" EP showcases four amazing originals of pure quality delivered by label boss Marcelo Demarco.
Supported by: Hector Couto, Cevin Fisher, Horse Meat Disco, Christian Varela, Kölsch, Paco Osuna, Anderson Noise, Disclosure, Flux FM Berlin, IDJ MAG among many others.
10 out of 10
A very strong techno release here from producer and Suro label boss Marcelo Demarco, with no less than four dancefloor weapons loaded and ready for release at your whim. First up is The Fantastic Way, which kicks off with a galloping bassline, low rumbling samples and stereo panned swirling sounds, all tied together with a tizzy hi-hat and ride and crash cymbals. There is a riser to a chunky breakdown and then it's back with a snare roll and onwards to dancefloor bliss. Second is Creampie, which starts with a kick and hi-hat, then brings wacked-out vocal samples and a nifty little lead synth line that drives the track ever forward as it goes through a filter sweep, backed by a low rumble and a galloping bassline. The third track is Picante, which has a rubbery bassline, intricate hi-hats and a slightly electro feel, with synth and vocal stabs which increase in intensity and take you to a dubby spaced-out breakdown and beyond. And then finally there's El Conjuro, which starts out all spacey and futuristic with echoed sounds and developing synth riffs. It is the mellowest track of the four but still manages to pack a hefty punch, with random eerie sounds and a space-age breakdown. Picking a favourite is an impossibility for me, as all four are of such a high quality and there isn't a weak filler track in earshot. In fact, this is the best release I've heard for a long time! For that reason, it gets the magic score of 10 out of 10.
Words: Danny Slade IDJ International Dj Mag