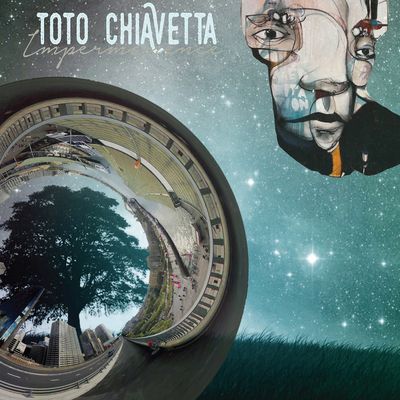 Toto Chiavetta - Impermanence
Yoruba Records is proud to welcome back Toto Chiavetta for the release of his debut album, 'Impermanence'. Hailing from Catania, Sicily, Toto is known for his deep, techy, and often moody dancefloor-ready jams as you might have heard on his album sampler, 'Views of Impermanence' earlier this year.

This album wastes no time getting down to business, opening with 'Tenor': a chunky, deep tech tune lead by a beautiful tenor sax ensuring this one will make waves in the coming months. Highlighting his flexibility in the studio, Toto's 'Revolution Has Come' is a soulful and funky house jam featuring smooth, groovy basslines and slick guitar riffs, sure to set the mood. 'Don't Give Hope Away' revisits Toto's focus on the peak hour dancefloor, a warm and thick bass ushers in a smooth and spacey vocal that is definitely one to get people moving.

The title track of this release, 'Impermanence', keeps things chugging along with a classic deep house sound. The bassline commands you to move you your body as Tshaka Campbell's spoken word vocal will have you lost in the moment. We couldn't be more proud to offer this debut album, one that highlights Toto's growth as an artist while maintaining a strict focus on the dancefloor. DJs and listeners alike will find these tunes well suited for the late night hours, listen and enjoy!
01. Toto Chiavetta featuring Fab Torrisi 'Tenor'
02. Toto Chiavetta featuring Moby Ngom 'Nagnu Jubo'
03. Toto Chiavetta featuring Mateo Senolia 'Anylonger'
04. Toto Chiavetta 'Take Care'
05. Toto Chiavetta 'Revolution Has Come'
06. Toto Chiavetta 'Minds'
07. Toto Chiavetta 'Prayer'
08. Toto Chiavetta featuring Moby Ngom 'Don't Give Hope Away'
09. Toto Chiavetta 'B.O.'
10. Toto Chiavetta featuring Kev Kruz 'Boy of the Jungle'
11. Toto Chiavetta featuring Tshaka Campbell 'Impermanence'
12. Toto Chiavetta 'Father Acid Sky'
13. Toto Chiavetta 'Track One'