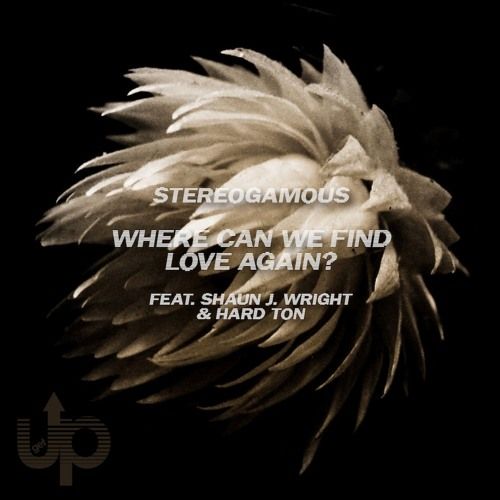 Stereogamous - Where Can We Find Love Again?
The next release on Get Up Recordings comes from Australia's Stereoagamous. No strangers to the label, Stereoagamous turned out the remix for Brooklyn is Burning's "Movin' Too Fast" in 2014, but here we find them with their debut for the label, "Where Can We Find Love Again?". They are joined on this lush, gorgeous EP by vocalists Shaun J. Wright of Twirl Recordings and Hard Ton. Hard Ton also remixed the title track along with NYC House music maestro Tedd Patterson.
Stereogamous are the musical equivalent of Mardi Gras that runs all year. Paul Mac and Jonny Seymour have remixed or collaborated with Kylie, George Michael, Jake Shears, Sia, Sam Sparro, LCD Soundsystem, Faker, The Presets and loads more. Their music is best described as 'music for making out', under the genres of 'bottom 40', 'horizontal dance music', and 'bathhouse'. They have played in backroom dance floors all over the planet (Razzmatazz in Barcelona, Horse Meat Disco in London, as well as their long-time residency at Trough in Melbourne), mega festivals (Lovebox, the Big Day Out, Vivid), soundtracked fashion parades (NYC, Paris, Sydney fashion week) and also represented at Gay Pride events all around the circuit (Folsom Street Fair in San Francisco, Sydney's Mardi Gras, Madrid Pride).
The EP starts off with the original mix of the title track. It's a beautifully deep house song with a warm bass line and pining vocals by Shaun J. Wright and backing vocals by Hard Ton. Shaun, originally from Chicago, came up in the scene thanks to his talent, which landed him in the already popular NYC group Hercules & Love Affair. Hard Ton is the mega-talented musical duo from Italy. DJs, performers, and visual artists, Hard Ton not only contributed the backing vocals, but also did an amazing remix for the track. A dub mix is also included here, with snippets and bursts of vocals laid over rhythmic beats.
The second remix comes from house music master Tedd Patterson. Tedd produces and remixes much like his DJ'ing, with driving percussive beats and deep techno textures. His history in the dance music world is legendary, from an extensive catalog of production work to his DJ sets, truly making him a 'DJ's DJ'. His remix here is timeless and will be a peak hour track on the dance floor.
Rounding out the EP is a B-side track titled "Deep Train of Thought". It's an Orb-like journey through electronic soundscapes and vocoded vocals.
Label and Artist Links:
www.getuprecordings.com
www.soundcloud.com/stereogamous