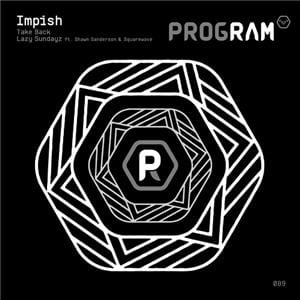 Impish Releases New Single on Program
Moscow born artist Impish has used his influences of funk, rock and heavy metal to produce music which saw him signed to the Program imprint, the sister-label of esteemed Ram Records. An avid vinyl collector, he's channelled his love for electronic music into his work and this was first noticed by Program through the singing of double-sided single 'Burning / Leave Me'. With support from DJ Marky, DJ Hype, Spectrasoul and Technimatic, he's now capitalised on this success for another forthcoming single on Program, which comes in the form of 'Take Back' and 'Lazy Sundayz'.
'Take Back' is given its hook through singing female vocals and a bass melody lead, whilst 'Lazy Sundayz' features Shawn Sanderson and Squarewave for a summertime heavy hitter. They're two more feel-good tracks from Impish, proving that once again it's time to get with the Program, now taking you through the warmer seasons.
Get it here –