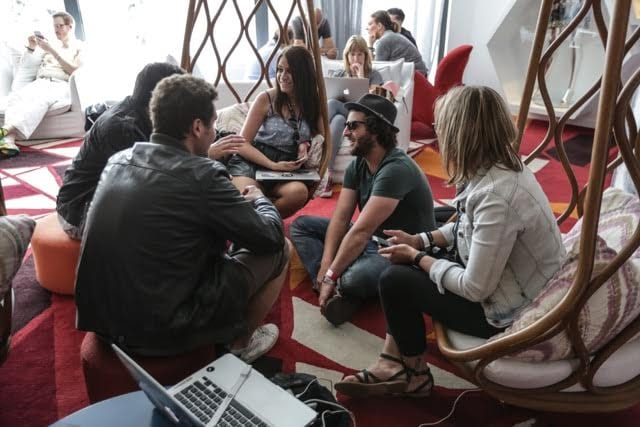 IMS College presents BURN Residency Sessions
IMS College is proud to announce a new initiative at IMS Ibiza in partnership with BURN RESIDENCY; presenting a special additional FREE day of networking, education and workshops created for music students, budding DJs, upcoming producers, young industry thought leaders and IMS delegates.
IMS College aims to bring together the next generation of bright industry minds for an intensive 360-degree learning experience that will give a new wave of electronic music creators and professionals the tools and knowledge to assist their careers. With the ethos of 'learn by day, party by night' IMS College is a 'a crash course in the electronic music business'.
BURN Residency is now in its 7th year, presenting its now industry renowned DJ competition that offers undiscovered DJ talent the opportunity of a lifetime, a career jump-start that sees them on stage in a European city, as well as a 5-week residency in the electronic music mecca, Ibiza.
IMS College and BURN now present a special additional day to the IMS Ibiza programme with an educational focus, to take place on Tuesday 23 May.
Drawing inspiration from IMS College – Malta, IMS College Present BURN Residency Sessions seeks to deliver a free specially curated day, which will take the format of a range of seminars, workshops and interactive sessions covering many aspects of the music industry. From press and promotion to A&R and career advice all with the aim of giving attendees an opportunity to learn, develop their existing skills and equip them with vital tools and knowledge to help further their career.
The day will see a full programme of events that include:
Pete Tong lecture and Q&A session with one of IMS' founders
Point Blank DJ workshop featuring Berghain resident DVS1
How to cut through the noise in the blogosphere seminar presented by Neighbourhood PR
Brand Synergy workshop led by Inder Phull, 2016's IMS Visionaries competition winner and founder of the creative agency, technology company & global network KRPT.
A live A&R session by one of the industry's biggest major labels, where representatives from Warner Germany, Parlophone UK and Warner Australia will A&R and advise on tracks that are presented.
ACS – All about Ears, Play Safe Now, Hear Tomorrow – a practical guide and help on how to protect your ears and hearing
Technical production workshop from Berklee College of Music, led by Nacho Marco
IMS Partners: Ask Any Questions; Ben Turner, Mark Netto & Danny Whittle will field questions from the floor on any subject or topic
Many more high profile DJ names and dance music industry leaders to be announced
The day is primarily aimed at music students based in the UK and Ibiza as well as IMS delegates, presenting an opportunity for individuals travelling to Ibiza to enjoy the opening parties the benefits of IMS College. Holders of the IMS College present BURN Residency wristband will also be given the opportunity to purchase a heavily discounted IMS Ibiza badge for 100€, allowing them to enjoy the full delegate experience.
Date: Time: Location:
Tuesday 23rd May 12.00 – 17.30 Hard Rock Hotel, Ibiza
Entry with IMS Ibiza accreditation & wristband
Special IMS College present BURN Residency wristband produced for students
No ticket required for students, proof of full time education must be supplied on the day
Attendees should arrive by 11.30 to register and receive their wristband
About BURN Residency
Seeking out the best in world-leading, undiscovered DJ talent from across the globe, the BURN Residency 2017 competition has begun. Hailed as the ultimate initiative in electronica and geared towards breaking through next generation's beat makers, this competition is the definitive opportunity for bedroom-based producers. Offering up a summer-long residency, partnering with iconic Ibiza clubs including Sankey's, Ushuaia, Café Mambo and Privilege, as well as an additional prize of €100,000 to help carve out their career, those finalists lucky enough to have their mix shortlisted will attend a professional DJ bootcamp. Industry partners include Mixcloud, Be-At.TV, Ibiza Sonica Radio, Resident Advisor and Mixmag.
For more information about BURN Residency go to www.BURN.com