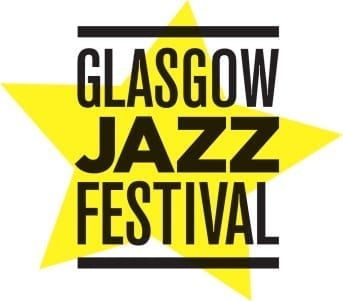 Glasgow Jazz Festival Announces Scottish Jazz Awards Nominations
Glasgow Jazz Festival have today announced nominations for the 5th Scottish Jazz Awards, which will be revived in 2017 in association with Hands Up For Trad, after being absent from the industry for four years. The awards will aim to once again celebrate Scotland's vibrant jazz scene and support acts and talent across the country.

The awards ceremony will be held on the closing night of this year's 31st Glasgow Jazz Festival in the City of Music Studio at Glasgow's Royal Concert Hall on Sunday 25th June. A nominating panel of press, media and promoters have selected the below shortlists for five awards, with the public able to choose the winners by voting for their favourites at http://www.jazzfest.co.uk/awards/.

Jill Rodger, Director of Glasgow Jazz Festival, said: "Glasgow Jazz Festival in association with Hands Up For Trad are delighted to once again bring the Scottish Jazz Awards to Glasgow, a city already so rich in its jazz heritage. We're looking forward to honouring some of the best in the business, and opening the public vote to jazz fans across the country. Good luck to all those nominated!"

Nominations for the 5th Scottish Jazz Awards are as follows:

Best Vocalist Award sponsored by The Brunswick Hotel
Ali Affleck
Carol Kidd
Georgia Smith
Maggie Nicols
Seonaid Aitken

Best Band/Ensemble Award sponsored by Glasgow UNESCO City of Music
Colin Steele Quartet
Fat-Suit
New Focus
Rose Room
Scottish National Jazz Orchestra

Best Instrumentalist Award sponsored by ESP Music Rentals
Alyn Cosker
Brian Kellock
Konrad Wiszniewski
Martin Taylor
Steve Hamilton

Rising Star Award sponsored by Musicians' Union
Alan Benzie
Fergus McCreadie
Fraser Urquhart
Joe Williamson
Sean Gibbs

Best Album Award sponsored by Birnam CD
Colin Steele Quartet, Even in the Darkest Places
Fat-Suit, Atlas
New Focus, On Song
Scottish National Jazz Orchestra, Beauty & The Beast featuring Bill Evans
Square One, In Motion

A Lifetime Achievement Award sponsored by Susan Rose will also be presented at the awards ceremony. Previous winners have included Bobby Wellins, Tam White, Ronnie Rae and Jim Mullen.

The Scottish Jazz Awards, which hold a "valuable purpose for the jazz community in Scotland" according to musician and broadcaster, Todd Gordon, who will be hosting the awards, have been welcomed back by many across the Scottish music industry.

Laura MacDonald, who will be performing at the festival said, "For me, the Jazz Awards are essential to keep jazz on the same platform as all other recognised genres of music in Scotland. Scotland is lucky to be the home of some of the finest jazz musicians in the world and we should be able, and proud, to highlight that immense talent. "

And Professor Dr Tommy Smith, a musician and educator agreed, "The resurrection of the Scottish Jazz Awards (is an) important platform, and provides our small but talented professional jazz community a real inspirational lift that reverberates across Europe and beyond."

The revitalized awards will once again bring together the best in Scottish jazz to honour some of the most talented and revered musicians in the industry. Jazz from Scotland will sponsor the drinks reception and tickets can be purchased by visiting http://www.jazzfest.co.uk/tickets/ or calling 08444 539027.

To vote in the 5th Scottish Jazz Awards, visit http://www.jazzfest.co.uk/awards/. Voting closes at 5pm, Friday 2nd June. Full details of the nominating panel can be found below.

From 21st – 25th June, Glasgow will be transformed by a wealth of home-grown and international jazz talent taking over some of the most iconic venues in the city. Highlights include centenary celebrations of jazz legends such as Ella Fitzgerald and Buddy Rich, a highly anticipated set from "the most listened to pianist on the planet"- the Neil Cowley Trio, rising stars Nerija, a sure to be unforgettable evening with the legendary Ginger Baker, plus the inimitably talented Theo Croker. After last year's remarkable 30th year celebrations, the festival is back, bigger and better than ever.

Tickets and full programme available at www.jazzfest.co.uk.