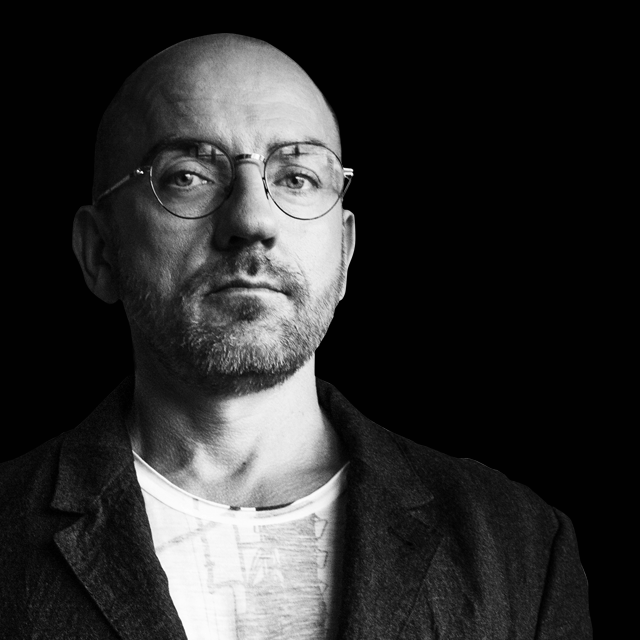 IMS FIRST SPEAKERS REVEALED
The team behind the International Music Summit have made the first of this year's announcements with details of their Ibiza 2015 event's topics, key speakers, theme, and contributing artists. Having risen to become the electronic music industry's seminal thought leadership for the global electronic industry, IMS has once again programmed what is set to be a highly informative and engaging three-day event, bringing together electronic music's leading figures to engage in discussions surrounding the issues affecting the industry's continued growth.
Soundcloud founder and CEO, Alexander Ljung is confirmed for a keynote address at the event. Now acting as the genre's premier streaming platform and with huge changes expected to take effect in the months surrounding the event, this session is set to become a highlight of IMS 2015. The contentious issue of monetised streaming, paying for plays and the on going piracy/royalty debate are all factors facing Soundcloud and the industry as a whole in 2015 and beyond. This keynote address will outline their stance on the current state of the industry as a whole and where we are headed as a business and a genre.
Trevor Horn or 'the man who invented the Eighties' as he has become known is also set to make an appearance during the conference for a keynote interview. The Grammy winning producer has been recognised as a noted musician and tastemaker for more than three decades and was befitted the highly coveted Ivor Novello 'Outstanding Contribution to Music Award' by the British Academy in 2010 – a testament to his on going dedication and passion for British and international music. His work has become the inspiration for our generation's greatest artists and affirmed his position as an industry great. Trevor Horn is an innovator and one of the early pioneers of the sound that became modern dance music, his contribution to the scene is still heard in the releases of today's fresh talent and will continue to have influence for many years to come.
SFX Entertainment's newly appointed President, Greg Consiglio, is set to deliver a keynote address during the event as well. SFX have become market-leading producers of dance music events and have set precedent for the new wave of multinational events that have brought dance music back to the mainstream. SFX have grown exponentially to become one of dance music's major conglomerates, branching out into several other sectors of the industry, aided in part by their 2013 acquisition of Beatport, the industry's largest online music store. Greg's talk has been specifically timed to coincide with Beatport's highly anticipated re-launch, where IMS will provide the perfect forum for discussion on the platform and SFX Entertainment as a whole's continued progression.
Tastemaker label Black Butter has also been confirmed for a strong presence at this year's IMS, having previously been announced as hosts for one of the Dalt Vila events. The driving forces behind the label, CEOs Henry Village and Roger Ames, are also set to engage in an onstage discussion based around the label's current roster of artists and the musical direction of the label and the genre it dominates. Rarely seen at this kind of event, Roger Ames has been pivotal in the label's success and will make for an interesting subject to the debate, having mentored Henry Village through Black Butter's journey. The Warner, EMI and London Records veteran is a key figure in the dance music industry and far beyond, having been an important part of British music's continued rise on the world stage.
Detroit is known the world over for producing an immeasurable amount of musical greatness, throughout a plethora of genres and disciplines. From Motown to Techno, the Motor City has encompassed modern music and presented a distinctive sound to the world stage. Carl Craig and Mad Mike are two of the city's most well known musical exports and are the perfect choice for presenting this year's unique Detroit Love panel. The discussion is to be led by the project's founders and aims to bring together and support the sounds of Detroit.
The announcement also comes with the news that Cocoon and Sven Väth will join the ranks of Nile Rodgers, Carl Cox and Pete Tong as recipients of IMS Legend status and become the subject of the now infamous IMS Legend's Dinner event. Breaking ground on the White Isle sixteen years ago this summer,Sven Väth's trademark event series has now become a key part of the very fabric of Ibiza. Annually providing tens of thousands of the island's partygoers with the true international sound of Techno and beyond, the Cocoon team have set a benchmark for other residencies to work towards and continue to return year on year with a fresh presentation of what makes the island so unique.
Speaking of the theme for this year's event – IMS founder, Ben Turner said: "This feels like a critical year for electronic music – probably the most important since the year IMS launched eight years ago when the genre was rock bottom and nobody outside of our world wanted to know us – brands, major labels, radio stations, TV channels. Here we sit in 2015 with the opposite situation but with huge concerns of a major retraction going on around us and within us. IMS 2015 is designed to really focus on the huge potential we have still if we stand tall and united. The solution is in the theme of this year – 'Consolidation. Co-Operation. Curation' None more relevant than our main Keynote Address from the founder of Soundcloud – Alexander Ljung. The most influential discovery platform for our genre today."

EVENT INFO
INDUSTRY ICONS
• Alexander Ljung, Soundcloud, Founder & CEO (Keynote Address)
• Greg Consiglio, SFX Entertainment, President (Keynote Address)
• Roger Ames, Black Butter Records (In Conversation with Henry Village)
• Henry Village, Black Butter Records (In Conversation with Roger Ames))
• Patrick Moxey, Ultra Records (Keynote Interview)
• Jake Udell, TH3RD BRAIN Management (New Breed panel)
• Judy Weinstein, Def Mix, CEO (Life After Frankie)
• Stefan Lehmkuhl, Melt! Festival / Lollapalooza Berlin, Talent Buyer (A-Z of Artwork Billing Politics)
• Rick Stevens, Y Entertainment Group, CEO (Finance Your Future panel)
• Bob Barbiere, Dubset Media, CEO (Digital Landscape Debate: Streaming & Monetisation)


ARTISTS
• Trevor Horn, Sarm Studios (Keynote Interview)
• Carl Craig, Planet E Communications (Detroit Love panel)
• Mike Banks, Underground Resistance (Detroit Love panel)
• B Traits, BBC Radio 1 (State of Mind panel)
• Damian Lazarus (Meet team Lazarus & The Ancient Moons)
• Kidnap Kid (New Breed panel)
• Shadowchild (IMS Anthem 2015 – Remixer)
• Uner (Back to Live panel)
• Becky Tong, Juice Box (New Breed panel)

PANEL TOPICS
• The A-Z of Artwork Billing Politics (featuring Bullitt Agency, Coda, WME, London Warehouse Events, Melt)
• AFEM presents Can You Buy Success in Electronic Music? (featuring Beatport, Coda, Spinnin Records)
• Digital Landscape Debate: Streaming & Monetisation
• Young Guns presents Marketing to Millenials – Turning Followers Into Fans (what relationship do modern fans event want?)
• Detroit Love presented by Carl Craig & Mad Mike (designed to bring together and support the sounds of Detroit)
• Back to Live in association with Gibson (featuring Gibson, Ibiza Rocks, Live Nation, Uner)
• State of Mind presented by B Traits (drug usage within the industry and beyond)
• Market Focus: South Africa (Black Coffee, Bridges for Music, Ultra SA)
• Africa: The Music Industry's Final Frontier presented by the Lagos Music Conference
• Film: A Short Film About Chilling – Ibiza 25 Years On (featuring Charlie Chester, Angus Cameron and Kevin Sampson)

SAVE THESE DATES FOR IMS 2015
Tuesday, May 19th
Evening: IMS Welcome and Legends Dinner (tickets on sale soon)
Wednesday, May 20th
Daytime: IMS Day 1 commences at Hard Rock Hotel(Panels, discussions, workshops from inspiring industry leaders in electronic music and technology)
Wednesday, May 20th
Evening: 'Back to Live' at Hard Rock Hotel Ibiza
Thursday, May 21st
Daytime: IMS Day 2 continues at Hard Rock Hotel
Thursday, May 21st
Evening: IMS Dalt Vila Event 1
Friday, May 22nd
Daytime: IMS Day 3 continues and closes at Hard Rock Hotel
Friday, May 22nd
Evening: IMS Dalt Vila Event 2
Saturday, May 23th
IMS Ibiza 2015 Closing Party
Badge Pricing
IMS Early Bird: SOLD OUTNormal Badge: 360€Feb 2 – March 31
Late Badge: 400€April 1 – May 2
Purchase Badge
www.internationalmusicsummit.com/ibiza/badges
Dalt Vila Tickets
Dalt Vila: €45 per day or €80 for both events
www.ibiza-spotlight.comwww.residentadvisor.net
www.internationalmusicsummit.com
Hard Rock Hotel
Hard Rock Hotel Ibiza is the first Hard Rock Hotel in Europe. A luxury resort with rooms and suites facing the sea, the biggest spa on the island, multifunctional space that includes a variety of dining, shopping and entertainment options, and of course, staying true to its musical heritage, the hotel features live music performances by internationally renowned live acts.
IMS Links
Website: www.internationalmusicsummit.com
Facebook: www.facebook.com/InternationalMusicSummit
Twitter: www.twitter.com/IMSibiza
Instagram: @internationalmusicsummit