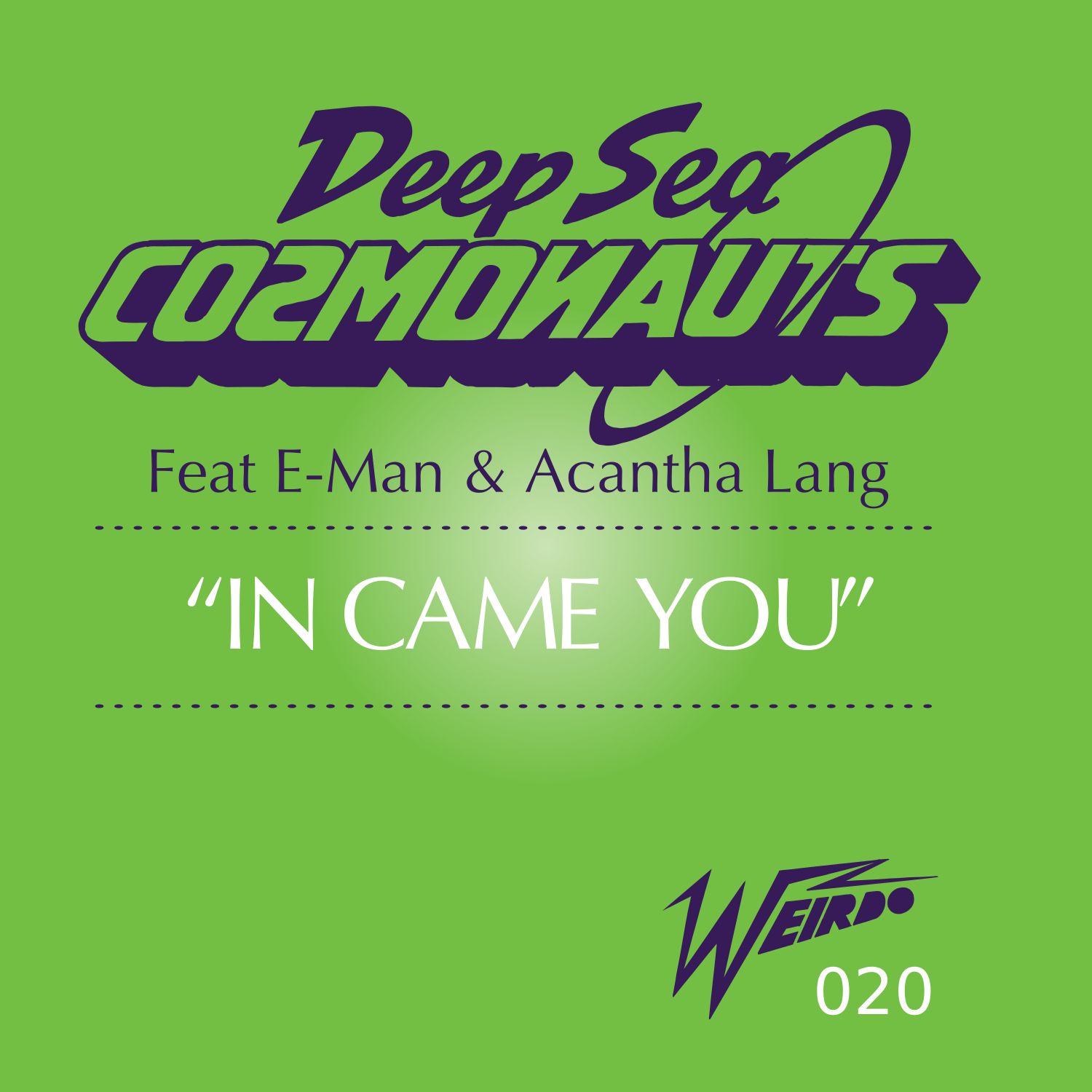 Deep Sea Cosmonauts Feat E-Man & Acantha Lang - In Came You
UK house duo Deep Sea Cosmonauts team up with New York's spoken word champ, E-Man (the voice of "It's Yours" Jon Cutler) and songstress Acantha Lang on a wonderful slice of dance floor soul titled 'In Came You'.
Originally penned 4 years ago with producer friend Mickey Simms, this unreleased gem was only recently discovered by Jason Herd who has snapped it up for his newly relaunched Weirdo Recordings.
An uplifting slice of classic soulful goodness, 'In Came You' is ripe with feel-good vocals, emotive stings, uplifting brass, bluesy keys and earthy percussive beats. Jason Herd strips things down, injecting some fresh beats and baseline action on a tasty re-edit before amping things up for the main room with a potent deep house and garage fused bass groover on his Weirdo Remix.
Twisting things up nicely for Tech House town, Cabarza (Circus / Kaluki / Area remote) delivers a slamming dub primed with chopped up vocals, menacingly distorted cowbells all underpinned by a brooding bassline to smash the small hours.