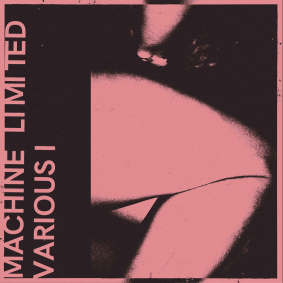 Machine Limited - Various 1
Los Angeles imprint Machine Limited reveals its first VA EP to open 2019, featuring material from the likes of SONNS, Dave Aju, Tiago, Split Secs and more.
As two of Los Angeles' most notable talents, SONNS, aka Alexandre Mourcade, and TK, aka Travis Kirschbaum, have become central to the cities ever-expanding electronic music scene over recent years, with their Split Secs guise finding favour amongst a host of names ranging from DJ Hell to John Talabot. Founded in 2013 as a creative outlet for both SONNS and Split Secs material, their Machine Limited imprint has since gone on to release material from the likes of Tuff City Kids and Kasper Bjorke whilst picking up notable support from artists including Andrew Weatherall, DJ Harvey and Daniel Avery in the process. Following on from their latest release from THE KDMS, the label now kicks off 2019 with their first various artists offering made up of material from LA's best known and rising talents.
The expansive seven track package is opened through Live For Each Moon's 'Pressure Dub' as off kilter 303 lines float amongst crunchy percussion shots, before the combination of TK and Tavish (ESP Institute) together as Warehouse Preservation Society reveals a hypnotic cut in 'Multitude Of Sin'. SONNS' 'Easy Love' employs an effortless balance of serene melodies and hazy atmospherics to switch up the aesthetic, whilst J Disco and Chris Coloma aka Silk Road Fantasy utilises resonant synths and slick drum licks throughout 'Zombies'.
Next, Tiago's remix of Second Language 'Nothing So Far' pairs resounding kicks, eerie vocals and bright lead lines to great effect, SONNS and Dave Aju's 'Fluid' works groove-heavy percussion patterns and bumping low ends, before label founders Split Secs close proceedings via the infectious 'Off The Ground', rounding out an impressive debut VA offering from the West Coast imprint.
Machine Limited Various 1 is out on Machine Limited on 22nd February 2019.
Tracklist
1. Live For Each Moon – Pressure Dub
2. Warehouse Preservation Society – Multitude Of Sin
3. SONNS – Easy Love
4. Silk Road Fantasy – Zombies
5. Second Language – Nothing So Far (Tiago Remix)
6. SONNS & Dave Aju – Fluid
7. Split Secs – Off The Ground